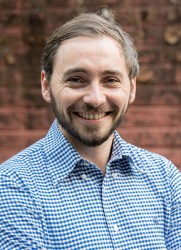 Policy Reform Advisor, Myanmar
James Owen is policy reform advisor for The Asia Foundation in Myanmar. He leads the Policy Reform team and provides cross-program technical and strategy support on urban governance, policy reform and government use of technology and data.
Since 2017 James has worked directly with government reformers and local organizations across Myanmar to design, test and scale policy responses. This has included reforms to municipal revenue generation, government communications, citizen engagement, solid waste management, urban safety and public procurement. Working with a network of municipalities James has helped government to scale reforms from initial "proofs of concept" to adoption by over seventy municipalities. He led teams to conduct foundational research in Myanmar into such topics as attitudes towards taxation, how decentralization can accelerate reform of local revenue collection, and urban wellbeing.
Before joining the Foundation, James worked as an economist for the United Kingdom government for seven years. From 2015 to 2017 he served as a Myanmar-based DFID country economist helping to shape the office's strategic vision and overseeing implementation of programs on Public Financial Management and policy engagement with political elites. Responsible for improving value for money of programming in this uncertain and dynamic context he helped to incorporate political economy analysis and adaptive programming into the design of DFID Burma programs.
His previous roles within the civil service involved wide-ranging analysis that has included behavioral economics, the use of evidence in DFID business cases, infrastructure appraisal, the impacts of the 2008 recession on public services, the economic case for environmental protection and the links between staff engagement and productivity. His economic analysis supported reforms to UK court processes and the European Union's Common Agricultural Policy.
Education: Master's degree in Economics and a bachelor's degree in Economics, Politics, and International Studies from the University of Warwick in the United Kingdom.