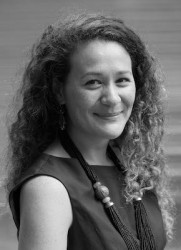 Former Acting Deputy Country Representative, Myanmar
Jane Sail formerly served as acting deputy country representative in Myanmar.
Jane joined The Asia Foundation's Myanmar office in 2017 and managed the Program Evaluation and Support unit. In this capacity she was responsible for the monitoring, evaluation, and learning support across all country programs. In addition, she oversaw a team providing crosscutting program support such as gender sensitivity and inclusion, communications, graphic design, translation, and data analysis.
Jane has a background in qualitative research and analysis and has been working in Myanmar since 2014. Within Myanmar she has conducted research on gender, conflict, and education in Northern Shan and Kayah States, livelihoods in Rakhine State, and urban safety in Southern Shan and Karen States. In her previous role as Research and Projects Manager for a Yangon-based consultancy firm, she managed social research projects, process and impact evaluations, and social investment projects for clients such as UNICEF and Shell.
From 2012–2014, Jane was the lead analyst for a research consultancy based in Egypt, conducting primary research on migration policies and trends in South Sudan as well as evaluating development, humanitarian, and security-related projects in South Sudan, Sudan, and Somaliland. She taught at the British Council in Syria prior to the civil war.
Education: Master's degree in Social Policy and Development from the London School of Economics and Political Science and master's degree (Hons) in Arabic and French from the University of Edinburgh.