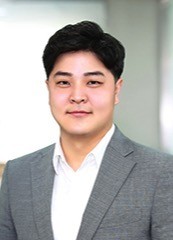 Former Program Officer, Korea
Jongbeom Choi formerly served as program officer for The Asia Foundation's Korea office, where he was responsible for North Korea and Northeast Asia regional programs. He also coordinated international development program portfolios related to economic and business development. Before joining the Foundation, he worked for the United Nations Industrial Development Organization, Trilateral Cooperation Secretariat, and the ASEAN Cyber University Project Secretariat. He was the Freeman Foundation-funded fellow for the Northeast Asia Economic Forum in 2017 where he presented "Regional Preparedness of Korean Peninsula's Sustainable Development". He is also a co-author of a book in Korean titled Scenario Korea 2019-2029 portraying the future of the Korean peninsula through utilizing the corporate sector's "Scenario Planning" tool.
Education: Jongbeom Choi holds bachelor's degrees in Political Science & Diplomacy and Business Administration from Sungkyunkwan University, and a master's degree in Global Economy & Strategy from the Graduate School of International Studies at Yonsei University, Republic of Korea.