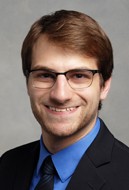 2014-2015 Luce Scholar
College of Humanities and Development Studies China Agricultural University Beijing, CHINA
Josh Freedman is a policy analyst in the Economic Growth Program at the New America Foundation, a nonpartisan think tank in Washington, DC. In this role, he researches and writes about economic and social policy in the United States. His writing has appeared in The Atlantic, Reuters, Quartz, CNN.com, and a variety of other print and online publications. Josh is also a contributing writer for Forbes magazine online, covering the political economics of higher education. He is interested in the philosophical foundations of public policy decisions and institutions, the intersection of the government and the economy, and the design of social insurance programs.
Josh graduated with a B.A. in Public Policy (concentration: Ethics) from Stanford University in 2011, where he received the Ann C. Seminara award for Outstanding Senior in Public Policy and the Outstanding Senior Practicum award for a project on high school graduation standards in California. While in school, he interned at National Journal magazine, conducted research on political corruption connected to the nonprofit sector, and worked as an undergraduate teaching assistant in the Public Policy Program. He served as editor-in-chief of The Unofficial Stanford Blog, the independent student blog, and wrote, acted, and produced comedy as part of Stanford's sketch comedy troupe.
When not thinking about the economy or philosophy, Josh enjoys making people laugh: He performs standup and improv comedy and is a frequent contributor to McSweeney's Internet Tendency, an online humor magazine. His satirical essay, "It's Not You, It's Quantitative Cost-Benefit Analysis" was selected for inclusion in the forthcoming book, The Best of McSweeney's Internet Tendency. Josh hails from the oft-maligned state of New Jersey.
The 2014-2015 Luce Scholar placement for Josh Freedman is at China Agricultural University, where he will work with the College of Humanities and Development Studies. China Agricultural University (CAU) is one of the top ranked key national universities in China. As the oldest agricultural higher education institution in China, CAU's history dates to October 1905. The College of Humanities and Development Studies (COHD) was founded in 2002, based on the College of Social Sciences and the College of Rural Development, and seeks to meld development experiences from related international agencies and adapt them to the major agrarian issues of rural China. The COHD has established a comprehensive and multi-functional system composed of education, research, training and consultancy, with broad international exchanges, long-term international cooperation and long-standing social impacts.