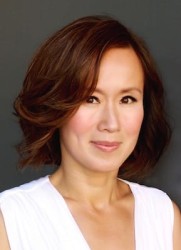 Lotus Circle Advisor
Kellee Marlow is an impact entrepreneur, pivot strategist, and advisor. Her experience spans corporate, entrepreneurial, and advisory roles across technology, business services, consumer products, real estate, and retail verticals, and she has experience in practically every functional area, including finance, marketing, business development, and public relations. Following corporate stints with well-known brands, including HealthNet, Royal Cruise Lines, Burson-Marsteller, and Sun Microsystems, she ventured out on her own and founded the private investment group Lion Ventures Group after her development focus at the venture accelerator, O2 Venture Partners.
Over time, Kellee pivoted Lion Ventures Group toward creative content investments. Despite no previous experience in filmmaking, she co-directed and produced a social impact documentary (Art of Courage) that was featured at 11 film festivals and streams on Amazon Prime. Kellee then created Spark, broadcasting on KXSF.FM and 8+ online platforms streaming worldwide.
Kellee is on the Women Leadership Council for the Renaissance Entrepreneurship Center, which has helped over 30,000 lower-income entrepreneurs by providing critical business training, guidance, and support. She is a contributor and mentor for She-Can, focusing on equipping young low-income women in third-world countries with the education and leadership skills to become future leaders in their nations. Kellee is involved in organizations that are advancing the educational and economic opportunities for those who will become future agents of empowerment for their communities. She earned a bachelor's degree at the Haas School of Business, UC Berkeley.