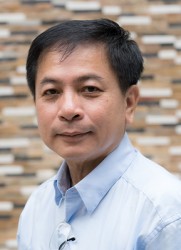 Senior Grants Officer, Myanmar
Kyaw Oo is The Asia Foundation's senior grants officer in Myanmar. In this capacity he works in close collaboration with project managers, and the Finance & Grants unit and is responsible for managing grantee budgets and providing financial oversight on Foundation's sub-awards and contractors. His role also includes providing technical capacity support to grantees, consistent with Asia Foundation, bilateral, multilateral and private donor guidelines and policies, financial and grants management systems, policies, and procedures.
Kyaw Oo has over eight years of finance and grants management experience with international NGOs and has also worked as financial controller in the hotel industry in Cambodia.
Education: Bachelors' degree in Commerce from the Institute of Economic, Yangon, and L.C.C.I (UK) Level III and ACCA (UK) in progress Part II.