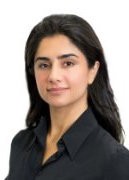 Former Lotus Circle Advisor
Leyli Zohrenejad started her career in the commodities division at Morgan Stanley in 2004, where she closed over $1 billion in energy transactions. She later went to work at Noble Group and subsequently helped co-found Timberlane Partners, a real estate private equity firm with multi-family and commercial holdings in three western states. Most recently she co-founded Kabinett, a streaming platform where users can access a unique selection of emerging and established artistic voices.
Leyli sits on the board of several nonprofits including the Tate Acquisition Board for the Americas, the Film Forum, and Pioneer Works. She holds a degree in Business Finance from the University of Southern California and a Juris Doctorate degree from New York University. She is a member of the NY State Bar Association.