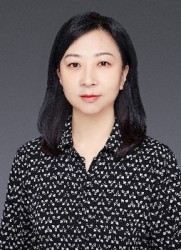 Program Officer, China
Li Liping is responsible for managing global engagement programs for The Asia Foundation's China office, including projects that promote understanding of Chinese development cooperation, support sustainable and responsible practices by Chinese overseas investments, and build the capacity of China's NGOs to respond to long-term development needs in Asia.
Liping joined The Asia Foundation in September 2019. Before that, she worked as a programme officer at United Nations Development Programme in China, where for 10 years she led programs on women's empowerment and community based poverty reduction in China, and promoting South-South cooperation on poverty reduction between China and other developing countries. From 2004-2008, she was a project officer at China Center for Disease Control and Prevention where she managed a DFID-funded policy project on HIV/AIDS prevention and control.
Education: Liping received her master's degree in International Politics from Beijing Normal University in 2003 and her bachelor's degree in English from Anhui University in 2000.