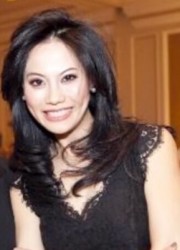 Lotus Advisor
Lilly Huang, managing director for HSBC Global Private Banking, lead of Ultra High Net Worth at Northern California and Asia Corridors for HSBC's Global Private Bank.
Lilly works closely with high-net-worth clients and their families in developing customized strategies designed to preserve, grow and transfer wealth effectively. Lilly leads a team of specialists who work in concert to develop thoughtful solutions in multiple disciplines: Investment Management, Trust and Estate Planning, Family Office Services, Lending, and Philanthropy.
Lilly has over 20 years' experience working with the venture capital and technology communities. She's developed a broad array of relationships with technology founders and CEOs, private equity firms, and venture capital investors. Many of Lilly's clients have global needs and the extensive resources of HSBC globally allow her to oversee and coordinate business for clients worldwide.
Prior to HSBC Private Banking, Lilly was the Head of Entrepreneur Services Group at Silicon Valley Bank. She was the first representative of the city of San Francisco supported by former Mayor of San Francisco, Gavin Newsom.
Lilly served on the board of GlobalSF, an award-winning public-private partnership focusing on building global cities of the future. She was a guest lecturer at Stanford University from 2013 to 2014. She is also a Lotus Advisor for the Asia Foundation. She earned her CPWA® license through the Yale School of Management, she holds a Master of Science degree from the University of Birmingham, UK, and series 7 and 66 licenses.