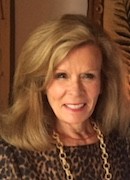 Former Lotus Circle Advisor
Lucinda Watson has always been interested in helping others, as that is what rewards her in life. She has worked as a teacher, a healer, a volunteer, a naturalist guide, a storyteller, a board member of a few nonprofits and a philanthropist: sometimes all at once. Watson worked for more than 10 years at the Haas School of Business, teaching communication skills to the MBA population and recruiting business leaders to speak at Haas and host MBAs in their corporate offices. Prior to working at Haas, she taught at San Francisco State University and the University of San Francisco. Watson was the Marketing Communications Director at Hospitality House, a homeless agency in San Francisco, where she raised $500,000 establishing a solid donor base for the agency.
Watson has a bachelor's degree from Sarah Lawrence College, a master's degree in Speech/Communication from San Francisco State University and a master's degree in Writing from Manhattanville College. Watson wrote How They Achieved: Stories of Personal Achievement and Business Success, published by John Wiley in 2001. She co-authored a paper titled: "Aids Communication, Beliefs and Behaviors," which was presented at the 1988 Symposium on Science Communication: Environmental and Health Research in Los Angeles. She has been a board member of Kent School, Sarah Lawrence College, Branson School, Planned Parenthood of San Francisco, the Exploratorium, Watson Institute at Brown University, Center for Gender Equality, Poetry Society and Community of Writers at Squaw Valley, and American Conservatory Theater. Her poetry has been published in The Stickman Review, The Louisville Review, Jelly Bucket, Healing Muse, Poet Lore, The Round, Lindenwood Review, Penman Review and others.