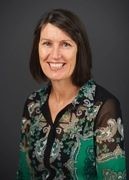 Former Senior Director, Books for Asia
Melody Zavala is senior director of Books for Asia, a program of The Asia Foundation that empowers underserved populations with print and digital books through direct programs and collaborative partnerships. Under Melody's leadership, Books for Asia launched the Let's Read initiative, an ecosystem approach that creates and adapts children's books and nurtures reading habits that enable children, families, and communities to thrive. In addition, Melody manages Books for Asia's donation of 250 million print books donated by U.S. publishers that reach an estimated 9 million people in 10 countries annually. Before joining The Asia Foundation, Melody was country director in Russia for Catholic Relief Services (CRS) responsible for managing emergency humanitarian aid to 1.5 million Russian citizens valued at $54 million. Early in her career, she worked for CRS in Washington, D.C. and in Kolkata, India.

Education: Melody earned her master's degree in International Affairs from Columbia University and bachelor's degree in Political Science from the University of California at Los Angeles.
Books for Asia
2490 Verna Court
San Leandro, CA 94577