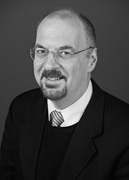 Country Representative, Vietnam
Dr. Michael R. DiGregorio is The Asia Foundation's Country Representative in Vietnam. DiGregorio has extensive professional and academic experience focused on Vietnam. He has worked with a variety of governmental, academic, business, and international non-governmental organizations in the country over the past 22 years.
Most recently, DiGregorio served as a senior consultant on urban climate change resilience for the Institute of Social and Environmental Transition, the Vietnam Institute of Urban and Rural Planning, the Vietnam Urban Planning and Development Association, and the German Institute for International Development (GIZ), primarily within the Rockefeller Foundation funded Asian Cities Climate Change Resilience Network. In this capacity he developed projects and strategies, conducted research on the causes and impacts of natural disasters, authored reports and journal articles, and presented research findings in international conferences in Asia, Africa, and the United States. In addition, Michael also collaborated with researchers at the East West Center and Hanoi University of Agriculture on a National Science Foundation funded study of relationships between landscape transformation and the spread of Avian Influenza.
Previously, Michael DiGregorio served for eight years as the Ford Foundation's program officer for education, media, arts, and culture in Hanoi. In this role, he developed and managed two large grantmaking initiatives aimed at renewing social science disciplines with a strong focus on field research, and enhancing creative expression through media and the arts. In this capacity, he developed and monitored $34 million in grants focused on the renovation of research and teaching in anthropology and sociology, revitalization of Vietnam's documentary and feature film industry, development of contemporary art for creative expression and public engagement, and preservation of rare and endangered arts and cultural traditions. In his final year with the Ford Foundation, he was also responsible for the creation of a public interest media strategy for Vietnam, which included developing enabling policies, new media content, and media literacy and skills primarily among young people.
He has also produced and directed three documentary films and was the creative producer for a recent Discovery Channel series.
Michael DiGregorio has been honored with numerous awards from the government of Vietnam and its institutes. These include, among others, several distinguished service awards from the University of Social Sciences and Humanities in Ho Chi Minh City, the Ministry of Education and Training, the Vietnam Folk Culture Association, and the Ministry of Culture, Sports and Tourism, as well as the Bui Xuan Phai award from the Hanoi People's Committee.
Education: Michael DiGregorio holds a doctoral degree in Urban Planning from the University of California, Los Angeles, a master's degree in Urban and Regional Planning from the University of Hawaii, a master's degree in Southeast Asian Studies with a Major in Development Economics from Ohio University, and a bachelor's degree in Theology from Central Bible College.
Phone:
+84 (4) 3943-3263
Email:
michael.digregorio@asiafoundation.org