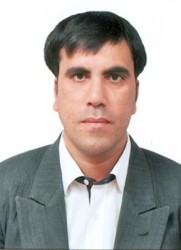 Manager, Operations & HR, Pakistan
Nasib Zada currently works as manager for Operations & HR at The Asia Foundation in Pakistan. He joined the Foundation's Pakistan office in April 2013. His current portfolio includes all operations functions: administration, procurement, logistics, and HR matters, including reviewing the HR manual and systems. IT support is also in his portfolio. He previously served for Save the Children, American Institutes for Research for its ED-LINKS (USAID funded project in Islamabad), Citizen Network for foreign affairs for its I-LED (USAID funded project in Islamabad), and Islamic Relief Pakistan. He has been a procurement/administration professional for more than 12 years at various INGOs.
Education: Nasib Zada holds master's degrees in Business Administration and Sociology from the University of Peshawar and Sarhad University Islamabad.