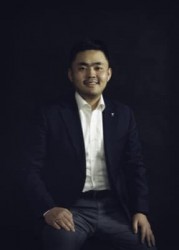 Deputy Project Manager, Urban Governance Project, Mongolia
Orgil Dugersuren is deputy project manager for The Asia Foundation's Urban Governance Project in Mongolia. This project is funded by the Swiss Agency for Development and Cooperation and is implemented jointly by the Municipality of Ulaanbaatar to plan and deliver more effective and responsive public services. Prior to joining the Foundation, he served as an advisor, stakeholder engagement at Oyu Tolgoi LLC, a researcher for the Diplomatic Academy, Ministry of Foreign Affairs, Maxima Consulting Co Ltd, and was involved in fulfilling numerous policy research projects. Moreover, he has a work experience on media monitoring, foreign policy research, organizing international, domestic conferences and other events, drafting laws as well as number of book translations.
Orgil focuses on meaningful increase in the level of citizen participation in subnational governments, in capacity development at different levels of government, and in the effective use of existing information among decisionmakers and planners. Through his work, subnational governments in Mongolia are more empowered and can improve their planning and investment decisions.
Education: Orgil received a bachelor's degree in political science at the National University of Mongolia and received his master's degree in International Master's Program in Asia-Pacific Studies at National Chengchi University in Taiwan.