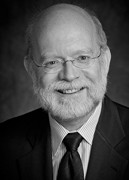 Former Trustee of The Asia Foundation
President, Boeing Southeast Asia Vice President, Boeing International
Former U.S. Ambassador to Thailand
Former U.S. Ambassador to Indonesia
Ralph Boyce left the Board of Trustees in 2016.
Ralph L. "Skip" Boyce joined The Asia Foundation's Board of Trustees in 2014. He was appointed vice president of Boeing International and president of Boeing Southeast Asia in February 2008. Before joining Boeing, Boyce was a foreign service officer with the U.S. Department of State for 31 years. He served as the U.S. ambassador to Thailand from January 2005 to December 2007. Before that, he was ambassador to Indonesia from October 2001 to October 2004 and deputy assistant secretary of state for East Asia and Pacific Affairs from August 1998 to July 2001.
His earlier assignments with the U.S. government included deputy chief of mission in Bangkok; deputy chief of mission in Singapore; political counselor in Bangkok; and advisor to the deputy secretary of state, responsible for the foreign affairs budget. Boyce began his Foreign Service career with assignments in Tehran, Tunis and Islamabad. Boyce is a trustee of The Asia Foundation Singapore and has served as chairman of the U.S.-ASEAN Business Council U.S.-Indonesia committee. He has a bachelor's degree from George Washington University (1974) and a master's degree in Public Affairs from Princeton University (1976). He speaks French, Persian and Thai.