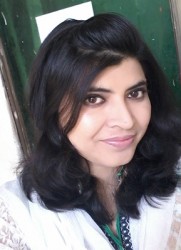 Senior Program Officer, Mainstreaming Alternative Dispute Resolution, Pakistan
Robina Khattak is senior program officer for the Mainstreaming Alternative Dispute Resolution project at The Asia Foundation in Pakistan. She has worked in the areas of Human Rights, Governance, and Rule of Law over the past eight years. She has been with the Foundation's Pakistan office for more than five years. Her core competencies include project implementation, performance monitoring, grants management, and reporting.
Education: Robina holds master's degrees in Development Studies and Political Science from Iqra University Islamabad & University of Science & Technology Bannu KPK, respectively.