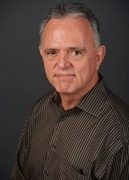 Chief Human Resources Officer
Roger Craig joined The Asia Foundation in 2009 to head the HR function. With a background in domestic and international HR management, he is responsible for strengthening the Foundation's strategic approach to employee engagement, management and development. Mr. Craig began his career in HR at Westinghouse Electric Corporation in the government contacting division, working with the US Department of Energy (1986-1995). He then served as a Human Resources Business Partner at Applied Material (1995 to 2002). From 2003-2005 he worked as a HR consultant with a focus on global M&A workforce integration and assimilation. In 2005 he joined Wyndham Worldwide and was subsequently appointed Area Vice President of Human Resources with responsibilities for employees at more that 35 business locations.
Education: Master's degree in Human Resources Management from New Mexico State University, and a bachelor's degree in Psychology from Monash University. As a member of the Society for Human Resource Management, Mr. Craig holds both the Senior Professional in Human Resources (SPHR) and Global Professional in Human Resources (GPHR) certifications.