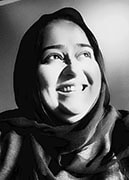 Director, Program Finance Group
Sadia Mansoor serves as director for the Program Finance Group with The Asia Foundation. Prior to this, she was senior director for Operations, Grants & Compliance in Pakistan. She is a professionally-trained accountant, previously with PriceWaterhouse Coopers (PwC), and has overall experience of more than 20 years in finance, grants, compliance, operations, audit, risk advisory, people advisory, corporate law and taxation advisory services. Prior to her 10 years with the Foundation, Sadia worked with the Research Triangle Institute and Education development center.
Sadia has worked on a number of projects funded by both USG and non-USG donors and has implemented multiple donor financial rules and regulations effectively with clean audits. Overall monetary value of portfolio that Sadia managed in different positions during her tenure in development sector is approximately US$220 million, 75% of which was USAID funding under different funding mechanisms. A brief of Sadia's relevant expertise is as follows:
Administration of project operations, budget and financial management, grants and sub-grants management, risk identification and management, compliance with contractual terms and overarching regulations (relevant Mandatory Provisions, CFR, AIDAR & FAR);
Supply-chain management, including accounting software, security management, procurement, logistics management and government liaison;
Recruitment, orientation and periodic performance evaluations of staff and mentoring; preparation of work plans, strategies, periodic donor reports; interacting and coordinating with various partners and donors;
Training higher management officials in finance, grants management and compliance;
Managed funds in complex and evolving regulatory and compliance requirements, multi-donor portfolios and quick spending anticipation situations.
Education: Sadia has a certification in Accounting from the Institute of Chartered Accountants of Pakistan. Prior to that she completed her bachelor's degree in Accounting. She also holds a diploma in Computer Science.
Email:
sadia.mansoor@asiafoundation.org