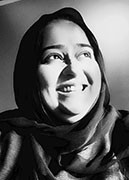 Director, Program Finance Group
With an overall experience of over 22 years, Sadia Mansoor joined the Foundation in 2007, and worked in several positions in the Foundation's Islamabad office, before joining the San Francisco office as director of the Program Finance Group starting in November 2019. In her position she leads the Program Finance Group, responsible for project finance, award and project set up, financial reporting, invoicing, donor regulatory compliance on subgrants and procurement, forecasting, and project close out. In addition, she monitors compliance with funder award terms and conditions and provides guidance to country offices, program leadership and staff on project financial and administrative matters.
Prior to that, in her most recent assignment as acting country representative for the Foundation in Pakistan, Sadia provided strategic leadership to the Pakistan office, including overseeing all operations and programs. She has been responsible in Islamabad for donor liaison, fund raising, strategic planning and implementation. Before joining the Foundation in Pakistan, Sadia was an auditor and accountant, including more than four years with PricewaterhouseCoopers. She worked in the international development for six years with Research Triangle Institute USA and the Education Development Center USA. Sadia was a recipient of The Asia Foundation's President's Award in 2013 and 2017.
Education: Sadia has a certification in Accounting from the Institute of Chartered Accountants of Pakistan. Prior to that she completed her bachelor's degree in Accounting. She also holds a diploma in Computer Science.