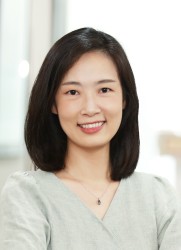 Senior Program Officer, Korea
As program officer for the Korea office of The Asia Foundation, Sunmee Lee has implemented a number of international development capacity building programs aimed at supporting Korea's growing role as an aid provider to developing countries, such as study visits to Asia for Korean delegations, study visits to Korea for Asian delegations, fellowship programs, and international conferences. Prior to joining the Foundation in 2012, she worked as a Grants Coordinator for Plan Korea (an international development NGO), and as a Social Worker at Holt Children's Services, Inc. (an international humanitarian organization and adoption agency). Her research interests focus on international development, Asian affairs, ethnic minorities, and gender. Her Master's thesis, "Construction of Moken Identity in Thailand: A Case Study in Kuraburi," was published by VDM Verlag Dr. Müller in 2010.
Education: Bachelor's degree in Social Welfare from Catholic University, Korea; master's degree in Social Welfare from Ewha Womans University, Korea; master's degree in Asian Studies from Lund University, Sweden.