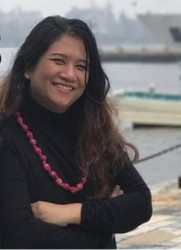 Senior Program Officer, Governance, Myanmar
Tin Su Su Mar Joined The Asia Foundation's Myanmar office in October 2019 as a senior program officer and currently focuses on public financial management, decentralization, strengthening subnational government and parliaments in order to secure more responsive, inclusive and democratic governance. Tin Su Su Mar has 12 years' experience in providing technical support, support for increased budget transparency, natural resource management and grant management.
Education: Tin Su Su Mar received her master's degree in Business Administration from Yangon University of Economics.
Email:
tinsusumar@asiafoundation.org