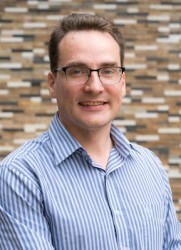 Manager, Myanmar Business Environment Index, Myanmar
Ville Peltovuori manages The Asia Foundation's Myanmar Business Environment Index which is a measure of economic governance for private sector development in the states and regions of Myanmar. Ville is also responsible for economic policy reform under the Accountable and Inclusive States and Regions Program. His work under the program involves supporting state and region governments formulate and implement policies contributing to improved livelihoods for the people of Myanmar.
Ville joined the Foundation in 2019. He has previously worked in international development, including economic development and policy, rural and small business development in Asia, Latin America, Africa, and the Pacific. He has worked for several different organizations including international NGOs, universities, consulting companies, the United Nations, and national governments. Most recently, Ville served as a fiscal and economic advisor to the chief secretary of the Marshall Islands. He provided advice on a wide range of issues such as minimum wage, fishing access fees, economic statistics, budget and revenue forecasting, tax reform, and alcohol, tobacco, and soft drink taxation. Prior to the Marshall Islands Government, Ville worked as an energy and transport economist for the Pacific Community and as a government economist for the Falkland Islands Government.
Education: Ville holds a master's degree in Public Economics from the University of York. He has also studied, among other things, international development in the University of East Anglia and finance and accounting in the University of Eastern Finland.