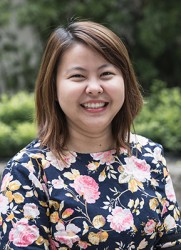 Senior Program Officer, Governance, Myanmar
Win Po Po Aung is a senior program officer at The Asia Foundation's Myanmar office. She joined The Asia Foundation in October 2015 and has spent the past four years working closely with key actors on decentralization, strengthening subnational governments and parliaments, as well as supporting reforms to strengthen public financial management in Myanmar. She provides technical support to subnational governments and parliaments to strengthen local governance, public financial management, and policy reform in order to secure more responsive, inclusive and democratic governance.
Education: Master's degree in Economics from Chiang Mai University in Thailand and bachelor's degree in physics from Dagon University in Yangon. She has a post-graduate diploma in Political Science from Yangon University, Myanmar.