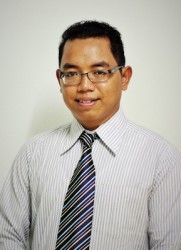 Senior Program Officer, Myanmar Business Environment Index Project, Myanmar
Ye Wana Hlaing joined The Asia Foundation in January 2020, focusing on economic policy reforms including economic governance, business environment, investment climate and economic researches. He provides technical input to measuring business environments and situational analysis about businesses. Ye Wana has over 10 years of experience working in both private and development sector, including companies, embassies and organizations, specialization on commercial, infrastructure and economic development.
Education: He has a bachelor's degree from Yangon Technological University, postgraduate diploma in Business Law from Yangon University. He holds a master's degree in Business Administration from Asian Institute of Technology in Thailand and an executive master's degree in Public Administration from Yangon University of Economics.