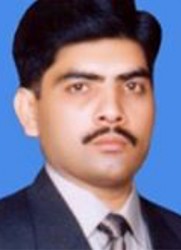 Assistant Manager IT & Administration, Pakistan
Zaheer Gul Awan is assistant manager for IT & Administration. He joined the Foundation's Pakistan office in January 2014. Zaheer brings with him vast experience in the field of administration & IT of more than 16 years of experience. He supported the successful migration to OneTAF (Microsoft Office 365). Previously he worked for Population Council.
Zaheer has completed lots of tasks and assignments related to IT and Administration successfully. He is in the lead role of OneTAF ambassador for the Pakistan office.
Education: Zaheer Gul Awan received his master's degree in Business Administration – Information Technology from Allam Iqbal Open University.