In China, the Foundation focuses on developing the charitable sector, disaster management, gender equality and women's development, child welfare, regional cooperation, and constructive U.S.-China relations. By contributing technical expertise and the Foundation's well-established network in the U.S. and Asia, we work closely with local partners to improve stakeholders' understanding of China's development strategy, development assistance, and overseas investment. We also seek to strengthen the capacity of Chinese civil society organizations (CSOs) to tackle the intersection of these issues with disaster relief and assistance, environmental resilience, and gender equality.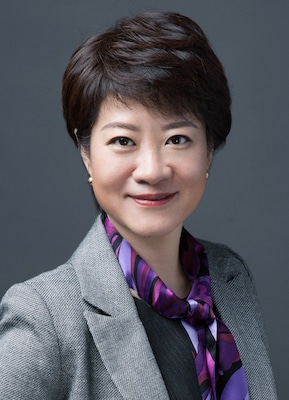 Jianxin Zhang,
Country Representative
Contact
The Asia Foundation – China
Room 1218, Block B, COFCO Plaza
No.8 Jianguomennei Avenue
Dongcheng District
Beijing, China 100005
Tel: + 86 (10) 5367-1100
+ 86 (10) 5367-2200
Email: [email protected]
Equipping Women-Owned Businesses During Covid-19
As the cost of living rises across China's cities, more factory jobs are moving abroad while a growing number of migrant women aspire to start their own successful businesses. To do it, they need capital and skills. Our Migrant Women-Owned Businesses program in Shanghai gets these entrepreneurs up to speed in management, innovations, project design, cost control, taxation planning, and corporate social responsibility. When Covid-19 hit, our long-term local partner also provided advice on labor disputes, contract and lease issues, financial challenges, and reducing operational costs.
Helping communities prepare for natural disasters
With its vast territory and diverse climatic and geological conditions, China is one of the most disaster-prone countries in the world. In recent years, we partnered with Chinese government to equip communities with essential skills in response to disasters. One seminal initiative is introducing the U.S. Community Emergency Response Team (CERT) model to China and trained Chinese "master trainers," who will teach basic response skills to communities. Since the start of the project in 2015, we have trained 162 Chinese master trainers from Sichuan, Shaanxi, and Guangxi provinces. In 2017, we worked with the China Association for Disaster Prevention and established a CERT Advisory Workgroup, with 17 volunteer experts from 11 Chinese provinces. The workgroup will continue to provide technical support for future training by master trainers as well as China's development of standards and criteria for community-level emergency responses.
Support Women Forest Defenders
Join us this holiday season to help untapped leaders like Sumini and the Women Forest Defenders battle rampant deforestation in Indonesia.