2017 International Women's Day Tweetchat
Event: March 7, 2017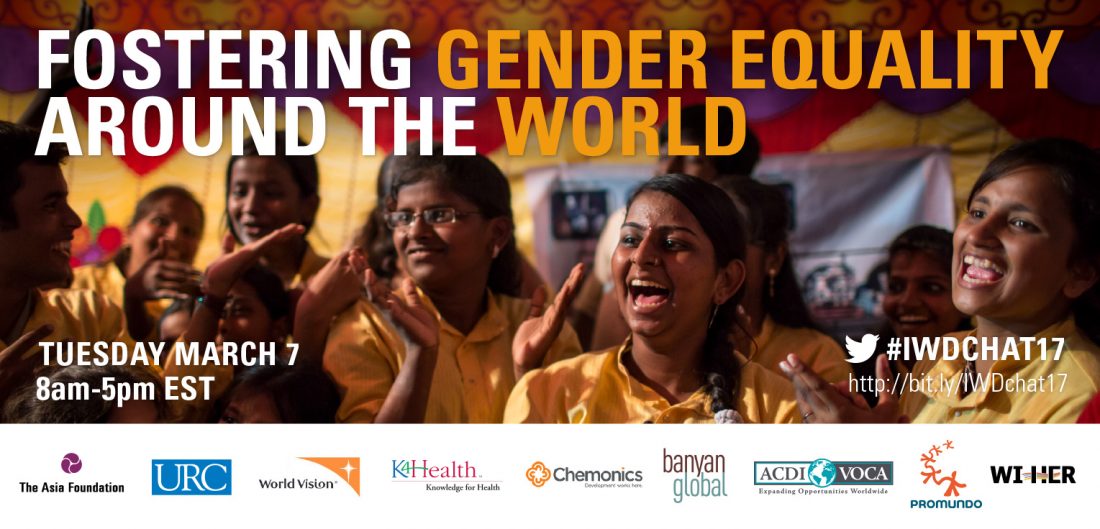 Be Bold for Change: Fostering Gender Equality Around the World
On March 7, The Asia Foundation, in partnership with World Vision, ACDI/VOCA, Knowledge for Health (K4Health), Chemonics, Promundo, WI-HER, URC, and Banyan Global is holding an all-day online Twitter conversation to celebrate International Women's Day, titled "Fostering Gender Equality Around the World." Join leading government, NGO, and private sector development and health experts in a conversation to reflect on progress made to advance women's rights and gender equality, gaps that remain, and what it will take to empower women in 2017 and beyond.
Follow the hashtag #IWDchat17 to join the conversation from 8 am to 5 pm ET on March 7.
Tweetchat Schedule:
For more information, please email [email protected].
Change Starts Here Campaign Impact
Thank you for powering The Asia Foundation's mission to improve lives and expand opportunities.