Photo Blog: Election Day in South Korea
May 10, 2017
On May 9, South Koreans voted in a snap presidential election, with Democratic Party leader Moon Jae-in emerging as the winner, in a victory that is said to be bolstered by the strong support of the country's youth. After a grueling campaign, the election sees the political pendulum shift following months of political turmoil surrounding a massive corruption scandal involving President Park Geun-hye and what would result in her eventual impeachment and removal from office. As part of an educational study tour organized by the National Election Commission and Association of World Election Bodies, I observed elections at three polling centers and a counting center in the Seoul area.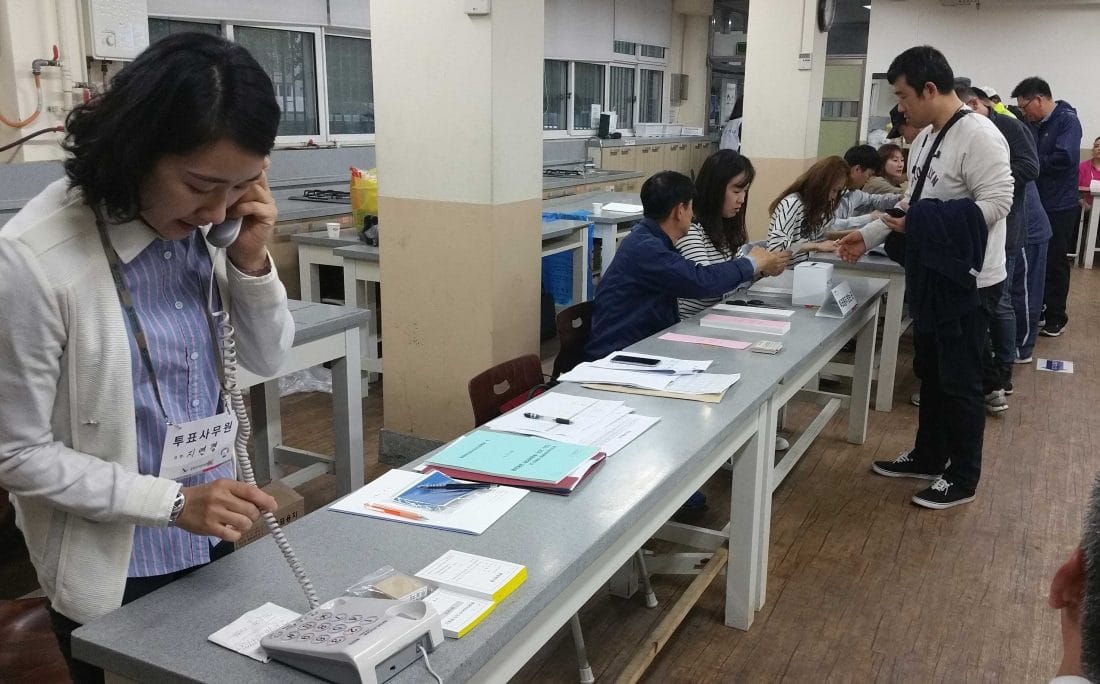 As the first voters trail in, an election worker makes a call to authorities to alert them that the polling center opened at 6 a.m. without problems.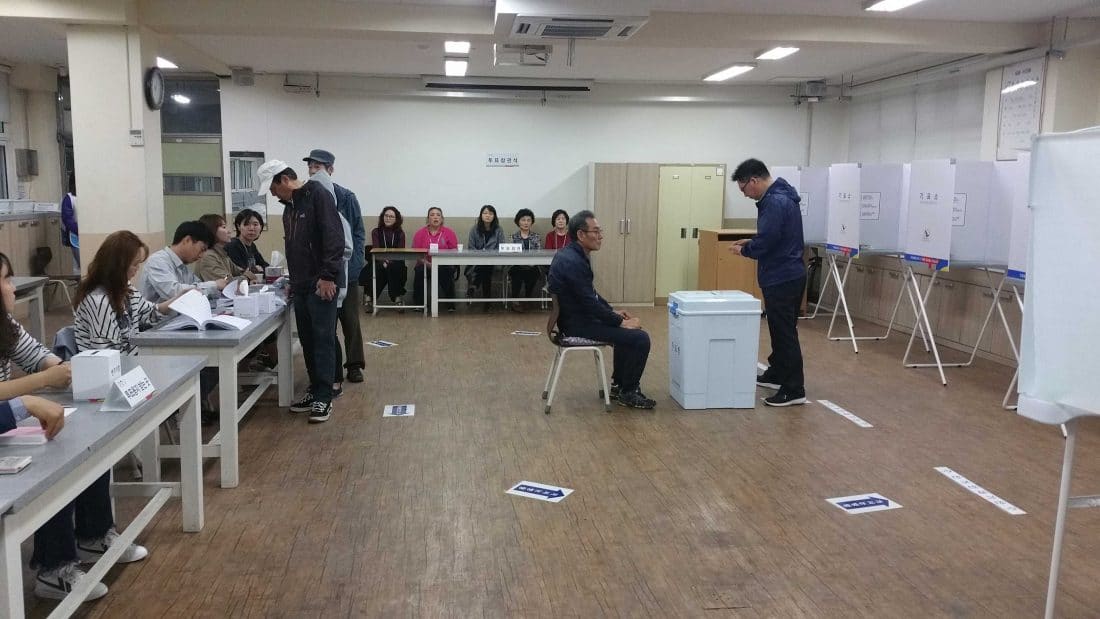 There were approximately 14,000 polling stations nationwide. At 26 percent, early voter turnout the week before for this election exceeded the 25 percent threshold that candidate Moon promised would earn those who met certain criteria free hugs of encouragement, including those searching for work.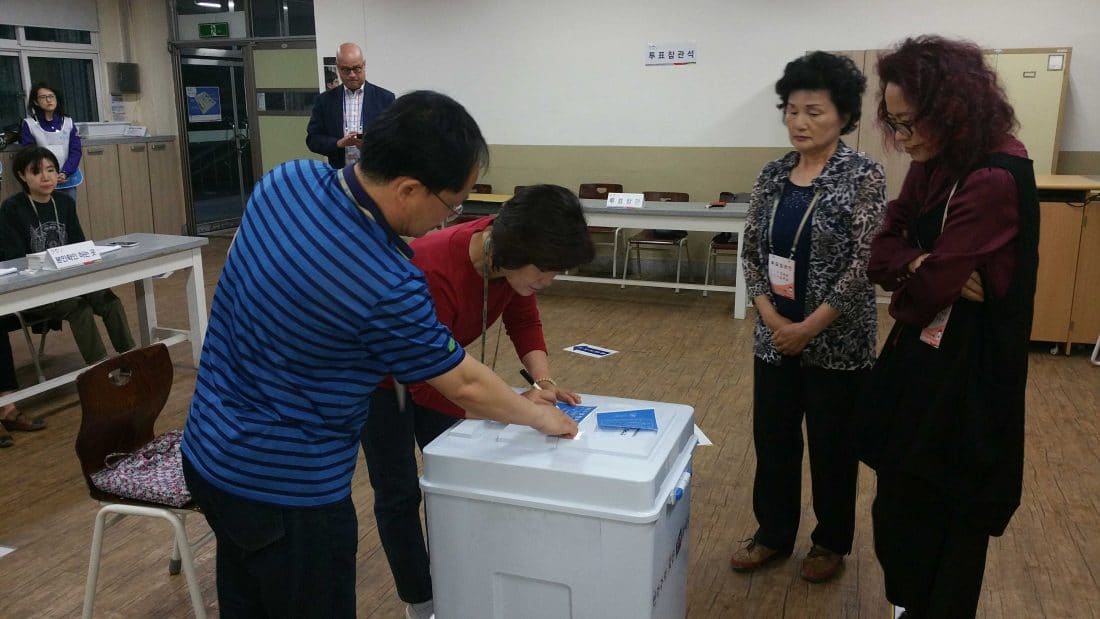 Polling center staff seal ballot boxes and explain the process to party observers.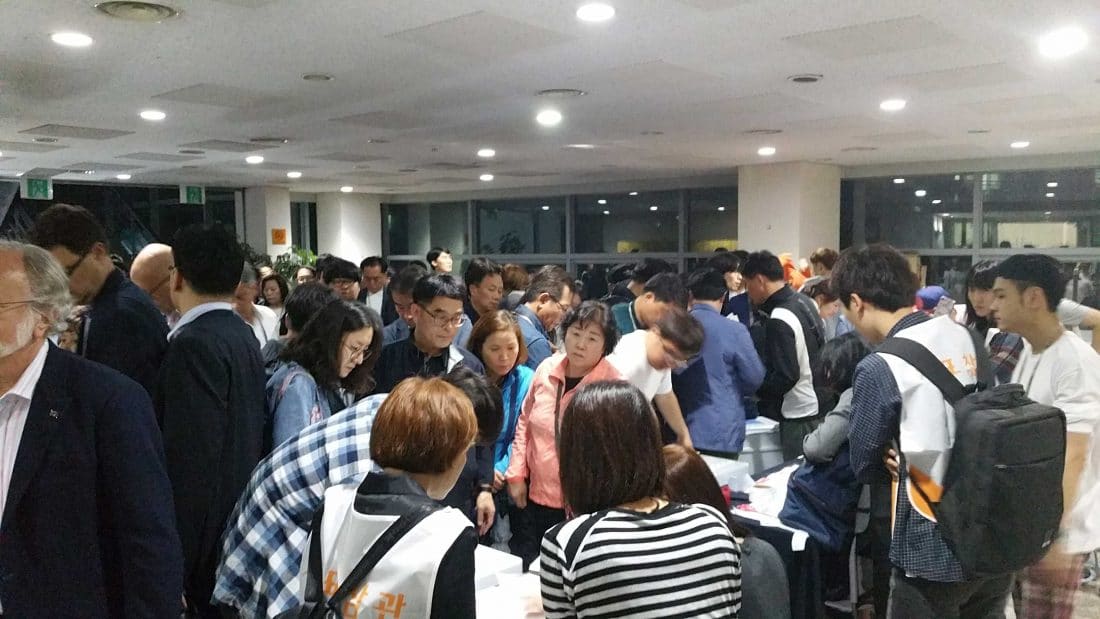 After polls closed at 8 p.m., sealed ballot boxes were delivered to 251 counting centers across the country.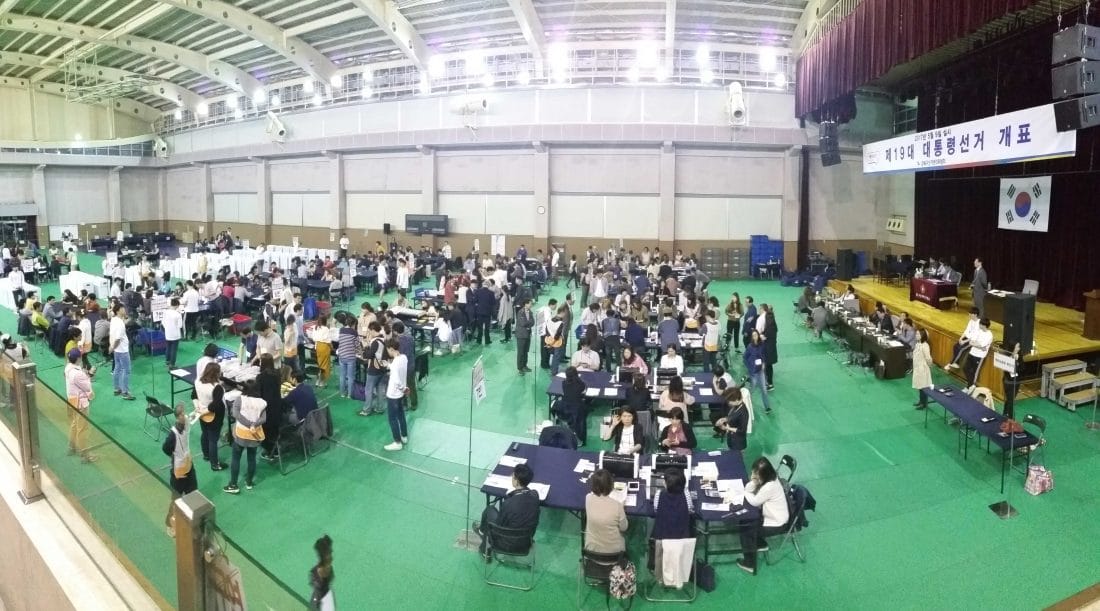 Ballots are sorted and counted at a community sports center—one of 25 counting centers in Seoul.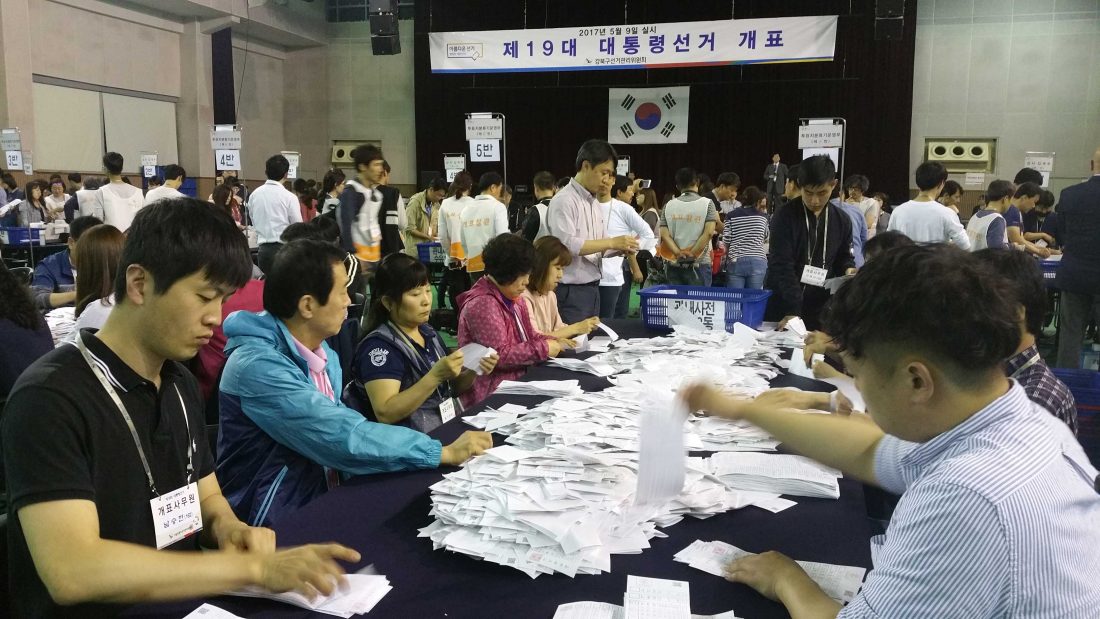 Staff work quickly to count ballots as polling stations closed and early exit poll results start to emerge.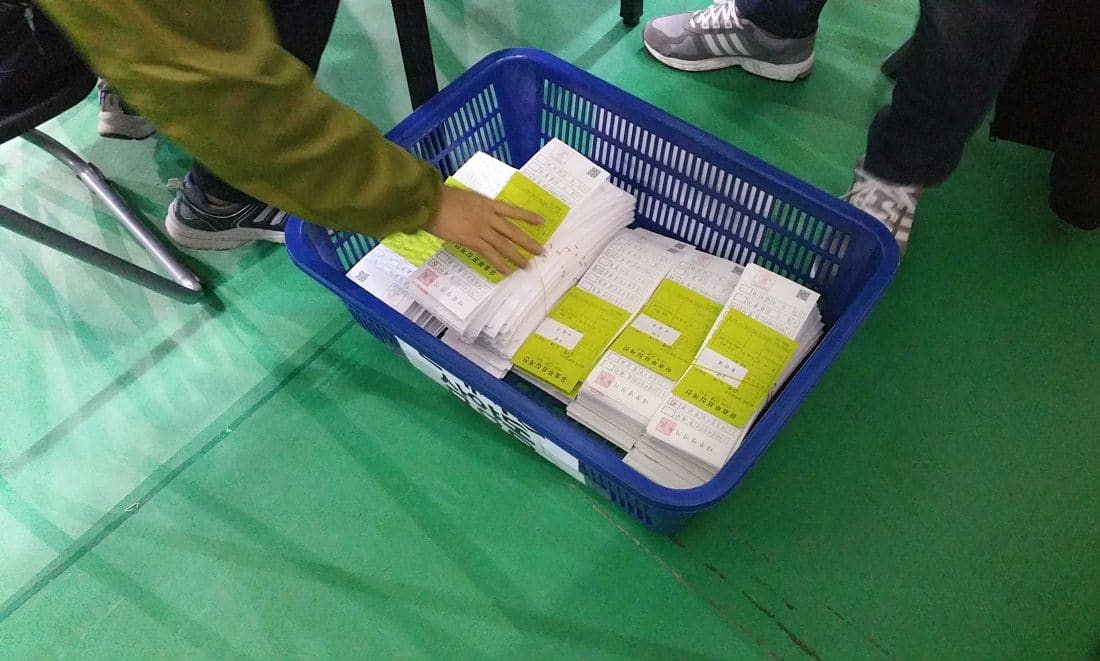 Over 30 million votes cast, out of 42 million eligible voters, putting overall turnout at 77.2 percent, the highest in more than two decades. The day after his election victory, Candidate Moon becomes President Moon and immediately sets out to open a new chapter for Korea—with challenges ahead to be sure, but with confidence that the democratic systems established nearly three decades ago have been tested and successfully delivered another peaceful transfer of power in one of Asia's strongest performing democracies.
Dylan Davis is The Asia Foundation's country representative in Korea. The views and opinions expressed here are those of the author and not those of The Asia Foundation or its funders.
About our blog, InAsia
InAsia
is a bi-weekly in-depth, in-country resource for readers who want to stay abreast of significant events and issues shaping Asia's development, hosted by
The Asia Foundation
. Drawing on the first-hand insight of renowned experts,
InAsia
delivers concentrated analysis on issues affecting each region of Asia, as well as Foundation-produced reports and polls.
InAsia
is posted and distributed every other Wednesday evening, Pacific Time. If you have any questions, please send an email to
[email protected]
.
Contact
For questions about
InAsia
, or for our cross-post and re-use policy, please send an email to
[email protected]

n.org
.
The Asia Foundation
465 California St., 9th Floor
San Francisco, CA 94104
2023 Lotus Leadership Awards
Join us in New York on April 26, 2023, to honor Gloria Steinem, Google.org, and HAkA.