The Global Good Funds Selects 2018 Development Fellow Vaibhav Lodha
May 10, 2019 — The Global Good Fund selects 2018 Asia Foundation Development Fellow Vaibhav Lodha as one of ten rising social entrepreneurs for its 2019 cohort. Founded in 2012, The Global Good Fund is a nonprofit organization that supports social entrepreneurs around the world. The announcement was also featured by Forbes.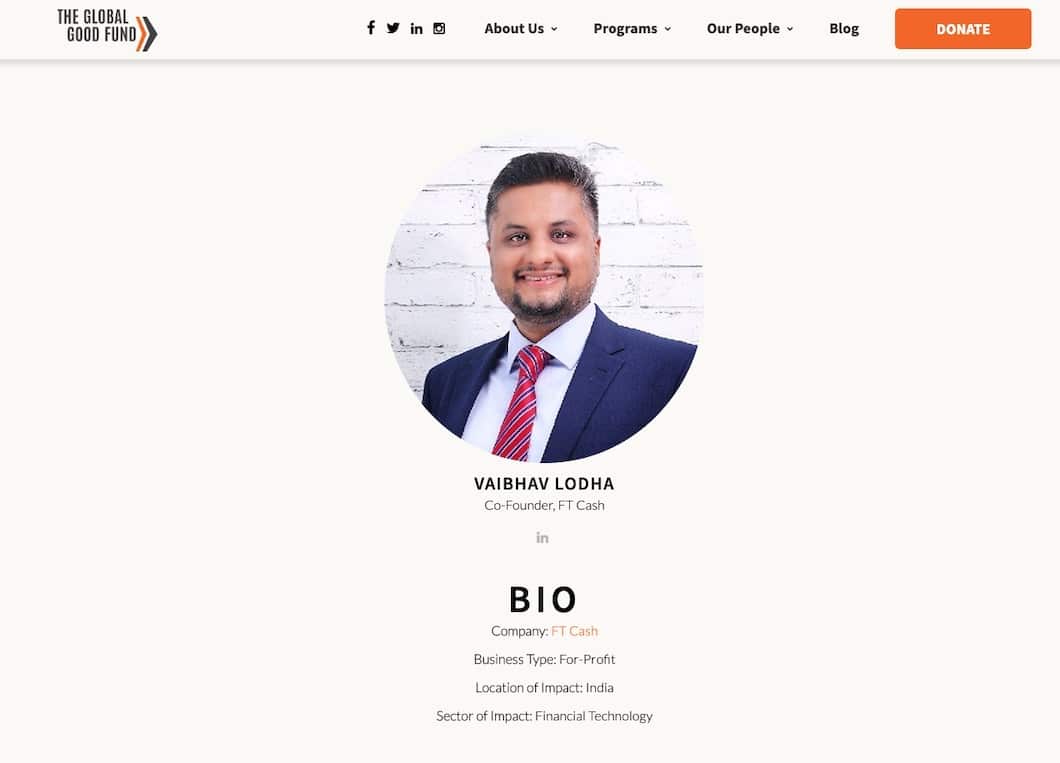 Mobilizing Changemakers for our Sustainable Future
Meet Akshat Singhal and Sohara Mehroze, two of our 2019 Asia Foundation Development Fellows.
Mobilizing Changemakers for our Sustainable Future