New Children's Digital Book Explains Covid-19 for Children
Program Year: 2020
With the spread of Covid-19 and many countries experiencing shelter in place orders, the need for resources to help children understand the world around them and maintain normalcy in their lives is greater than ever.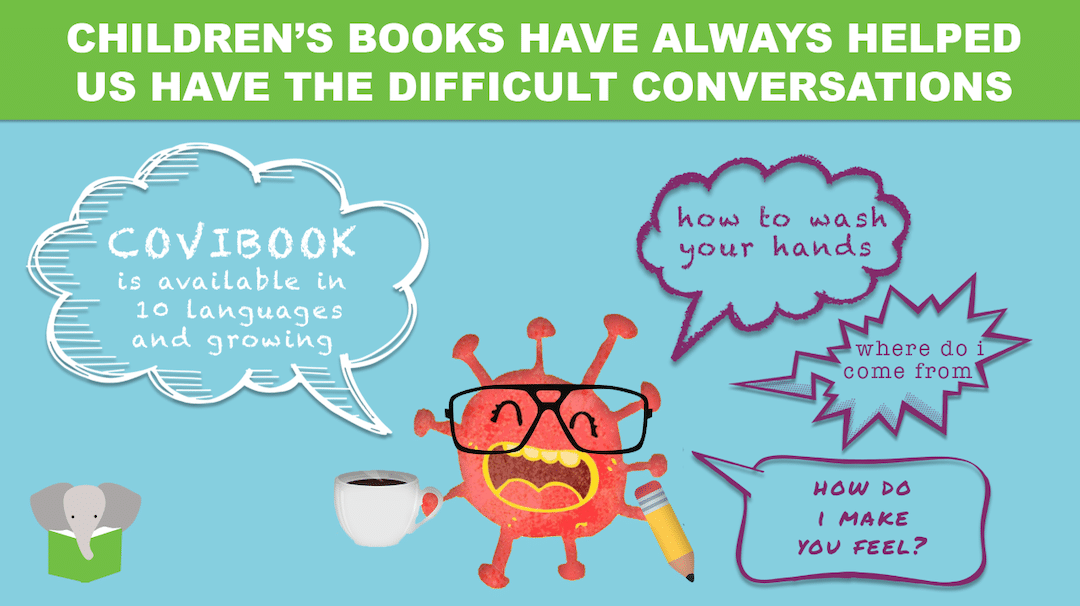 In response, The Asia Foundation's Let's Read initiative has published COVIBOOK, written by Manuela Molina Cruz, and available to anyone on our digital library to guide and inspire conversations between parents and children about Covid-19. With the help of volunteer translators across Asia, the book is already available in 10 languages and another 10 languages will be added by the end of the week. COVIBOOK helps children and their families explore the emotions they may be experiencing and shares best practices to keep them and their families healthy.
As schools, libraries, and community centers around the world close down for safety reasons, Let's Read is providing engaging and meaningful home reading resources and activities to continue children's learning and development in the absence of formal education. With a 28-language digital library filled with 3,000+ children's books that feature dynamic, locally relevant characters and themes, Let's Read is a great tool for families grappling with a changing world and seeking opportunities to continue learning.
2023 Lotus Leadership Awards
Join us in New York on April 26, 2023, to honor Gloria Steinem, Google.org, and HAkA.