Local Communities and the Sri Lanka Police Support Sensitive Responses to Gender-Based Violence During the Covid-19 Pandemic
Program Year: 2021
The Asia Foundation, Sri Lanka has partnered with several community-based organizations in Jaffna, Matara, Vavuniya, Nugegoda, Trincomalee, Ampara, Moneragala, and Nuwara-Eliya to support sensitive Sri Lanka Police responses to gender-based and domestic violence during the Covid-19 pandemic. With the support of the British High Commission, the Foundation and our partners have focused on empowering frontline staff and ensuring continuity of services of the Sri Lanka Police's Women and Children's desks, covering 35 police stations, seven district police superintendent offices and 15 divisional secretariats.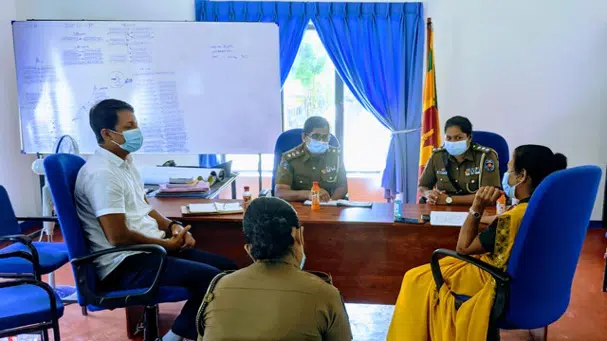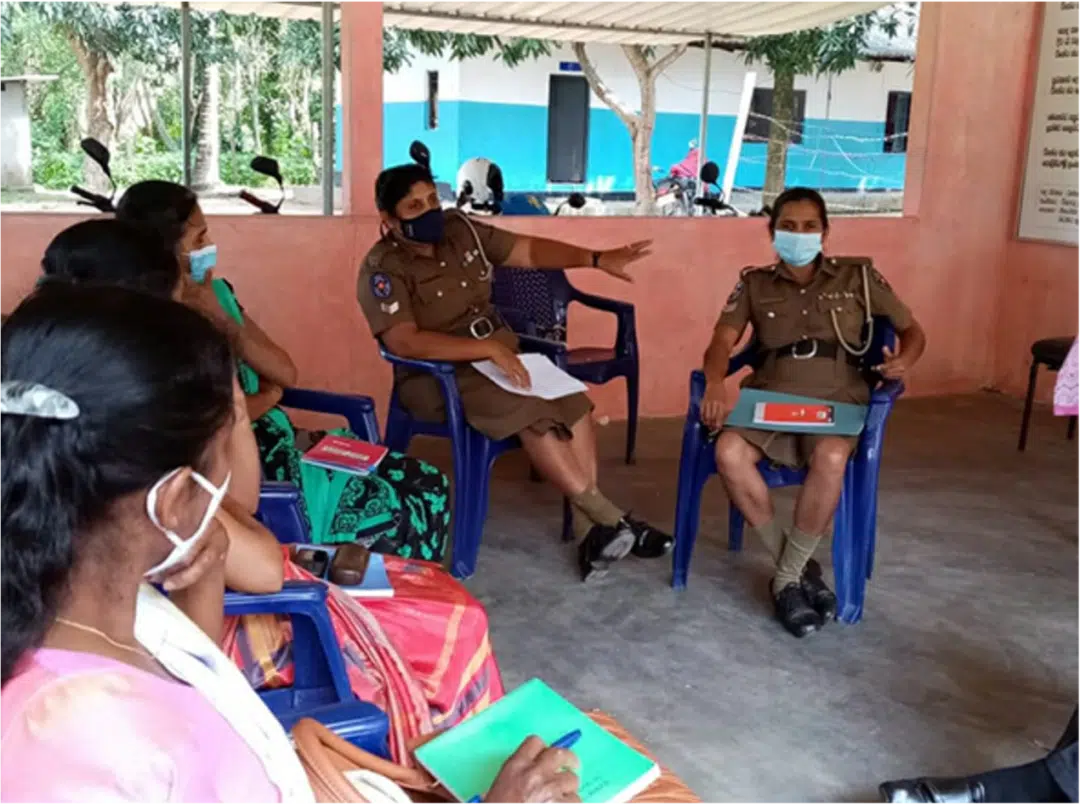 Forming and deepening local community-law enforcement partnerships is key to a holistic response to gender-based violence that ensures barriers to accessing justice can be navigated and overcome. In collaboration with our partners, the Foundation supported police station's in hosting Referral Networking Meetings with the participation of local women development officers, counselors, other local government representatives, and non-government organizations. These forums offer a space to raise awareness among police officers about specific cases and improve the effectiveness and coordination of services for survivors of domestic and gender-based violence. While it is still early to assess the outcome of this assistance, and if it has led to more sensitive responses to domestic and gender-based violence during Covid-19, the Foundation continues to collect data and information to help review progress and refine activities when required.
To mark International Women's Day in 2021, the Foundation is supporting the Children and Women Bureau of the Sri Lanka Police to reflect on the significant role played by women police officers in responding to gender-based violence and providing them access to mental and physical health services. In addition, our community-based partners will be facilitating discussions with local police stations on the well-being of women police officers and recognizing
2023 Lotus Leadership Awards
Join us in New York on April 26, 2023, to honor Gloria Steinem, Google.org, and HAkA.