Asia Foundation Announces Participants of YSEALI Regional Workshop on Future Workforce
Singapore, March 28, 2021 — The Asia Foundation is pleased to announce the participants of the 2021 Young Southeast Asian Leadership Initiative (YSEALI) Workshop on Future Workforce. Hosted by the U.S. Embassy in Singapore, the Foundation will implement an eight-day virtual workshop May 16-23, bringing together 61 participants from ASEAN countries and Timor-Leste to learn best practices from industry experts and develop a regional network of peers.
Participants:
Brunei
Awangku Arif Anuar Pengiran Haji Ahmad
Michelle Tan Hui Chan
Cambodia
Chamroeun Sokvibol
Sengky Chheun
Chhor Ratanaktepi
Daravutey So
Lyheng S
Indonesia
Ali Sahab Amrin
Dwi Putra Apri
Maral Dipodiputro
Siti Sharrah Dzundza
Anne Luthfiyah
Sijbrand Albrecht Peeters
Tyas Wardhani Pusposari
S. Abida Bhirawasiwi
Chanthala Vinthasai
Obedrey Willys
Nisa Zafirah
Laos
Maxly Inthaxai
Xaybouasone Phakhanthong
Chanthala Vinthasai
Malaysia
Hamizah Abd Hamid
Ch'ng Yi Cong
Gamaliel Kan
Aimy Lee Carmen Ng Jia Wen
Myanmar
Saw Dar Bo
Myat Hsu Khine
Htet Aung Phyo
Myat Thiha Tun
Si Thu Wai
Aung Soe Win
Philippines
Andy Copada Alegre
Albrecht Arthur N. Arevalo
Frances Kristine M. Crisostomo
Hanna Keila Garcia
Abraham Alonzo Guiyab
Peter Johnson A. Olivar
Nicole Anne Parreño
Margeaux Marie R. Valdez
Singapore
Leong Ai Kuen
Lim Tern Poh
Jeshua Soh
Jo-Anne Tan
Jared Yeo Jing Shun
Suhaila Binte Zainal Shah
Thailand
Saengson Kriswatanakorn
Chachanondh Limthong
Preechaya Rassadanukul
Anan Sawaengdist
Aekarak Sethi
Narissara Siangsansern
Tamon Tananilgul
Timor-Leste
Frenqui Monteiro
Simao Zainal Ramos
Vietnam
Dam Thi Huyen Trang
Le Minh Thu
Anh Hoang Dieu Le
Nguyen Thi Ngoc Phuong
Lan Anh Phan
Tran Le Dung
Vu Duc Anh
Participants of the workshop will gain understanding of how rapid technology and digital advances are altering the context of work in Asia and globally; receive mentorship; explore opportunities to expand their work; exchange ideas on how to foster economic growth in their communities; and discover avenues for stronger regional cooperation and cooperation between the U.S. and ASEAN. They will learn from 4IR experts, gain a look inside American companies at the forefront of innovation in addressing future workforce, and network with other young leaders from across ASEAN.
The Workshop on Future Workforce will include a series of online skills-building sessions, activities, speakers, virtual tours of Singapore-based U.S. companies highlighting future workforce initiatives, as well as mentoring and networking opportunities with leaders from the region and the United States. Arranged in partnership with the American Chamber of Commerce in Singapore, the program will facilitate networking between the participants showcase innovative approaches to leveraging the Fourth Industrial Revolution (4IR); explore 4IR challenges and opportunities and how they impact the future of work; and allow participants to connect with peers and leading experts in Solution Circle group projects.
The Asia Foundation is a nonprofit international development organization committed to improving lives across a dynamic and developing Asia. Informed by six decades of experience and deep local expertise, our work across the region addresses five overarching goals—strengthen governance, empower women, expand economic opportunity, increase environmental resilience, and promote international cooperation.
Read more about the Foundation's work.
For media inquiries, please visit our News Room. Engage with us on Facebook, Twitter, LinkedIn, and Instagram.
Supported by: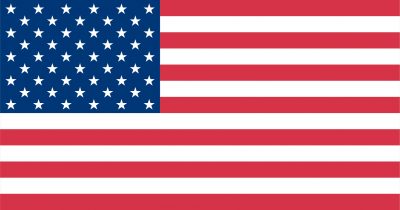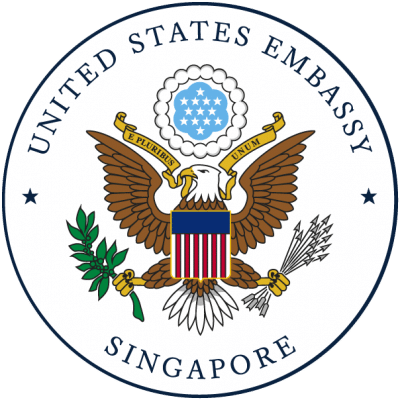 Implemented by: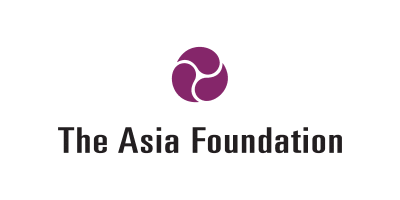 In partnership with: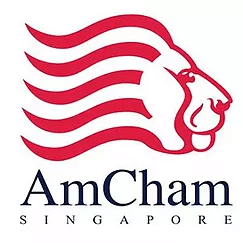 Read our latest news, or insights from our blog.
Media contacts
Amy Ovalle, Vice President, Global Communications
[email protected]
415-743-3340
Eelynn Sim, Director, Media & Strategy
[email protected]
415-743-3318
Support Women Forest Defenders
Join us this holiday season to help untapped leaders like Sumini and the Women Forest Defenders battle rampant deforestation in Indonesia.