Sri Lanka: Countering Social Media Misinformation
Program Year: 2021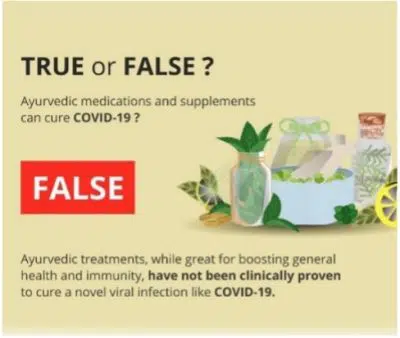 A distinctive feature of the Covid-19 pandemic has been the rampant spread of mis- and disinformation in traditional media and social media, exacerbating tensions between communities and creating new fault lines. In response to this situation, The Asia Foundation, Sri Lanka has launched #StrongerTogetherSL to counter online disinformation and divisive narratives. Supported by the European Commission, the project primarily targets young men and women, and netizens more generally, who use social media and may spread misinformation on platforms such as Facebook and WhatsApp.
In partnership with local media outlet Roar Media and the well-established local civil society organization Sarvodaya, we developed a series of graphics that depict the importance of core humanistic values and how to practice them during uncertain times. The overall thrust of this campaign is to promote inclusivity among all communities by helping us to understand one another and to work together, despite our differences, to overcome difficult situations such as the ongoing pandemic.
Partnering with youth-focused organizations with a strong social media presence was a central part of this campaign to create more responsible social media users. As part of the initiative, #StrongerTogetherSL and another local partner, Hashtag Generation, created additional content, some focused on the importance of mental health during difficult times. The outreach achieved in the social media campaign gave us insight into the type of content that works and areas we might further address. For example, a video we developed on how to spot fake news (in Sinhala and English) reached over 80,000 people on Facebook, predominantly males aged 25–44. The same video in Tamil, however, did best with women aged 25–34. This experience shows us that different audiences react differently to online content and that demographics are a key consideration in devising effective outreach.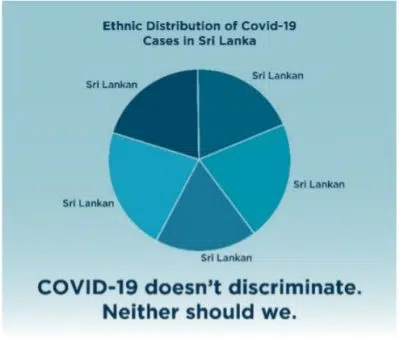 Sarvodaya identified a core group of 60 youth leaders to be trained to counter online disinformation and misinformation using a values-based approach. The training equips them to understand the impacts of misinformation and disinformation and how focusing on shared values can counter such messaging. The youth leaders who have participated in the training have given positive feedback, and they have praised the level of engagement that the sessions achieve despite being conducted online. The training has enabled them to develop their facilitation and interpersonal communication skills further. Many expressed a desire to learn more about values education after the training.
Along with training, the Foundation continues to develop creative and interactive content to highlight disinformation through a values-based approach. We intend to share key lessons with local and national authorities as the next step.
2023 Lotus Leadership Awards
Join us in New York on April 26, 2023, to honor Gloria Steinem, Google.org, and HAkA.