Young People Safeguarding Democracy in Indonesia
Program Year: 2022
In support of the ongoing resilience of Indonesia's democracy, The Asia Foundation is promoting civic engagement at the local level. On August 30, 2022, the Democratic Resilience Youth Coalition, a coalition of civil society organizations in Aceh province, collaborated with the head of the Bireuen district to hold "Democracy Night" with the support of the Foundation.
The event was a rare opportunity for government officials, lawmakers, political parties, civil society organizations, journalists, youth groups, and marginalized community members to come together and discuss protecting civic space and promoting democratic principles in Aceh. The Democratic Resilience Youth Coalition organized a lively program of discussions and performances, including a stand-up comedy set and musical performances by people with disabilities. Over the past decade, scholars and activists have raised concerns over democratic regression in Indonesia. Signs of democratic decline have included populist actors exploiting identity politics, the growing influence of money politics, and misinformation and disinformation.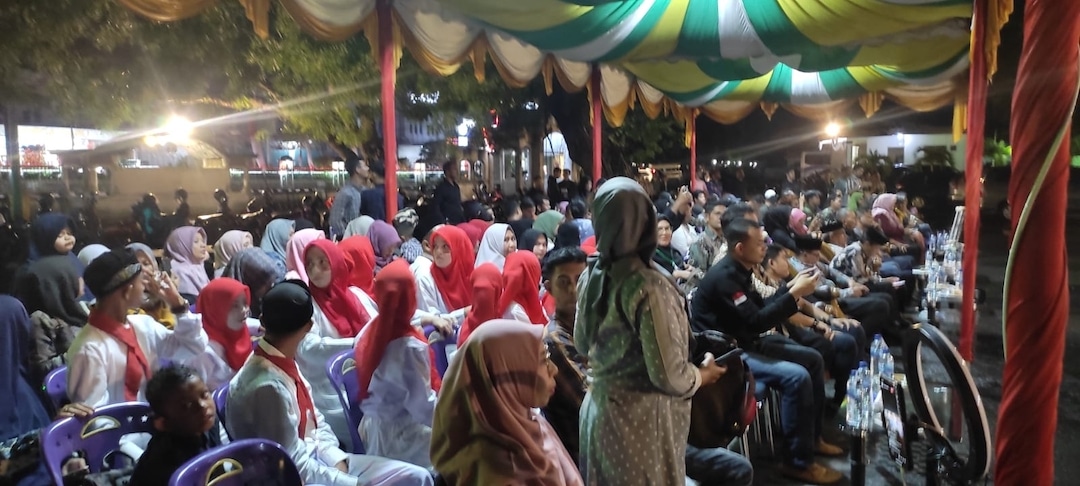 Democracy Night provided a forum for dynamic engagement between politicians and their constituents on inclusive development at the local level. Members of the youth coalition delivered their concerns about local democratic quality and called for greater inclusion of people with disabilities in local democratic processes.
The Asia Foundation's head of Inclusive Democracy, Mochamad Mustafa, said that Democracy Night demonstrated young people are engaged and care deeply about Indonesian democracy. "Young people can be a powerful force in promoting democratic resilience and inclusive development," Mustafa said. "But they also need support to further explore democratic principles, form connections with other pro-democracy actors and contribute to local political discourse."
The Foundation's support for Democracy Night was part of the "Reclaiming Civic Space to Promote Democratic Resilience" project, funded by the Australian Department of Foreign Affairs and Trade. The program supports youth, marginalized groups, civil society coalitions, and citizen journalists to contribute to political and development discourse at the local level in Aceh, Jakarta, Yogyakarta, and Maluku. By June 2022, the program had supported more than 200 young people to participate in youth coalitions and engage in political discourse in their local regions.
2023 Lotus Leadership Awards
Join us in New York on April 26, 2023, to honor Gloria Steinem, Google.org, and HAkA.