The Asia Foundation Leads Key Discussions at Asia-Pacific Care Economy Forum in Malaysia
Program Year: 2023
Unpaid caregiving has become an insupportable burden for economies in Asia and the Pacific. Last November, the Foundation hosted the Bali Care Economy Dialogue to leverage global momentum around transforming the care economy while elevating perspectives on care from Asia and the Pacific.
On June 22-23, The Asia Foundation took part in leading two sessions at the Asia-Pacific Care Economy Forum, held in Kuala Lumpur, Malaysia, and organized by AVPN, UN Women, and Kiddocare Malaysia. The event was a precursor to the Women Deliver Conference and as support for the Global Alliance for Care.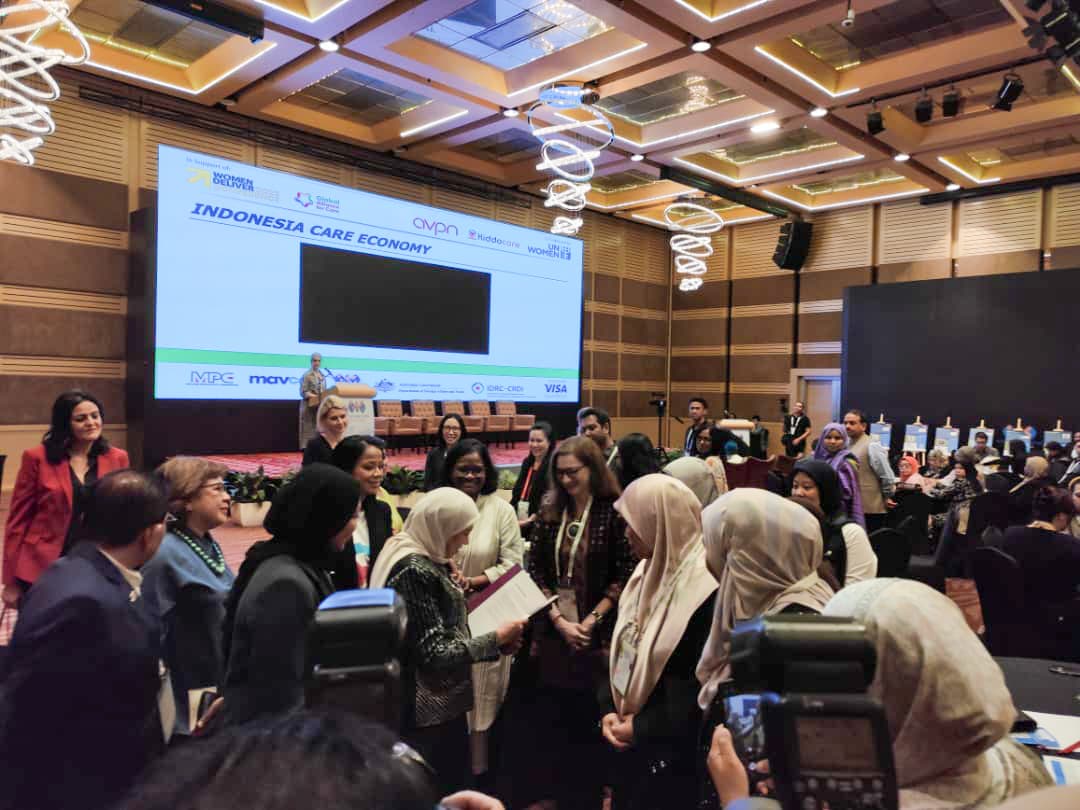 The first session focused on stakeholder engagement, where participants explored in-depth the creation of a Resilient Care Ecosystem in Malaysia. Contributors from the public, private, and civil society sectors engaged in a comprehensive discussion to devise policy recommendations and strategies that could mobilize stakeholders at all levels. The aim is to advocate for a robust care economy model in Malaysia while also exploring actionable next steps that can be taken by both the private and public sectors.
During the second session, the focus shifted towards addressing systemic challenges, specifically the need to change social norms and behaviors surrounding care to enhance women's economic participation and empowerment. The Care Diamond Model provided a framework for this roundtable discussion, examining the role, opportunities, and responsibility of the care ecosystem in overcoming the obstacles that hinder women's economic empowerment.
Key recommendations and actions that emerged from the discussions include:
Enhancing the Significance of "Care":
Establishing a culture of professionalism and certification in the care sector.
Recognizing the value of care work as a source of transferable leadership skills.
Ensuring that different types of care, such as elderly care and care for persons with disabilities, are adequately addressed.
Policies and Frameworks:
Encouraging corporate policies supported by government incentives to promote a robust care economy.
Addressing various aspects of care, including the implementation of parental and family leave policies.
Developing gender-sensitive human resources policies and integrating care considerations into the Social Accountability Framework for Corporates, incorporating it into Environmental, Social, and Governance (ESG) considerations.
Promoting Behavioral Change and Shaping Norms:
Challenging gender stereotypes in educational settings, particularly in schools and fields related to science, technology, engineering, and mathematics (STEM).
Increasing the visibility of care work through media campaigns and initiatives.
Moving forward, The Asia Foundation remains committed to working collaboratively towards a more inclusive and equitable future, where care is valued, and women's empowerment is prioritized.
2023 Leaders on the Frontlines
Join us in San Francisco on October 12, 2023, to honor Niwat Roykaew.