Let's Read and iTaukei Trust Fund Board to Translate 60 Books into iTaukei Language
Program Year: 2023
Ensuring children have books in their local language that reflect their lives is essential to the learning journey. On August 8 and 9, seven retired schoolteachers with 100 years of teaching experience united to translate 21 books from the Let's Read Cat and Dog series from English into the iTaukei language.
Through the Let's Read partnership with the iTaukei Trust Fund Board, a total of 60 Cat and Dog books will be translated into the iTaukei language as part of an effort to increase greater awareness and appreciation of indigenous languages in Fiji and children of diaspora communities globally.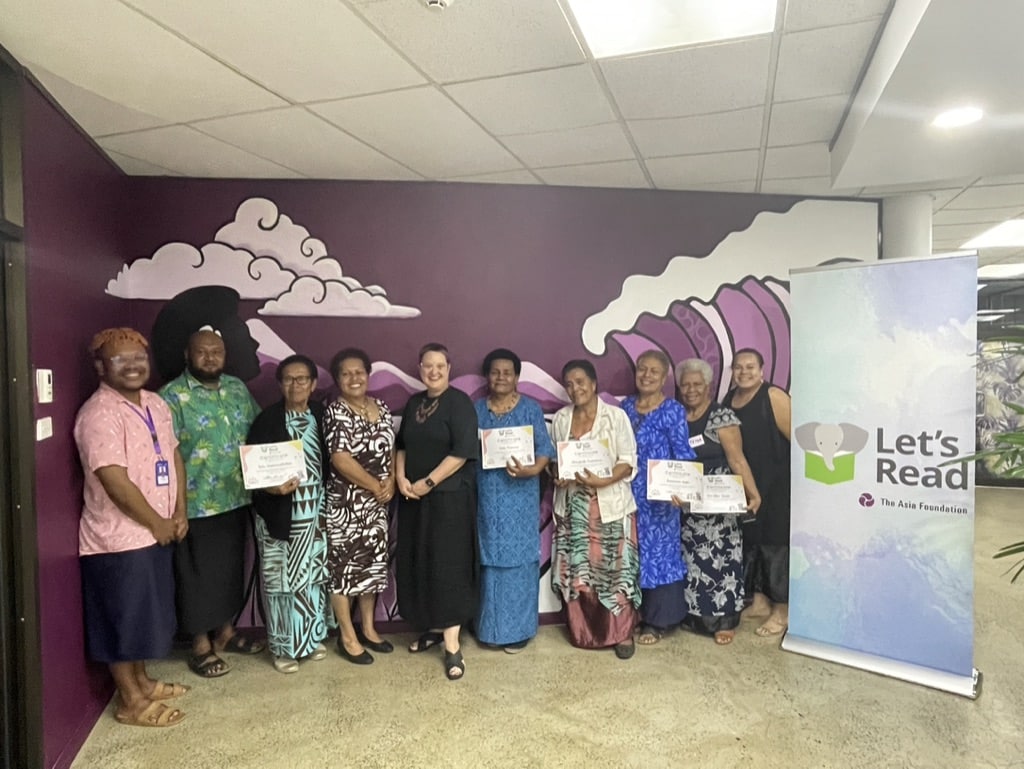 Translating books from English to indigenous Pacific languages complements efforts by educators to improve literacy in the region through content that children can relate to and understand through their own experiences.
Several participants said they were thrilled because it enabled them to give back to the education sector and the children of Fiji long after they stopped teaching.
The translation workshop is the first of many. It sets the foundation for creating a translation guidebook for the Let's Read program in the Pacific. As part of The Asia Foundation's work in the Pacific, our office supports Pacific people in finding Pacific solutions to Pacific challenges.
The Asia Foundation Supports Leaders for a Better World