Strengthening the Community of Practice on Social Cohesion and Resilience
Program Year: 2023
On October 5-6, local government leaders committed to driving transformative peace and development in the Bangsamoro Autonomous Region of Muslim Mindanao gathered to welcome a new cohort of fellows for the LGU Fellowship Program on Social Cohesion and Resilience.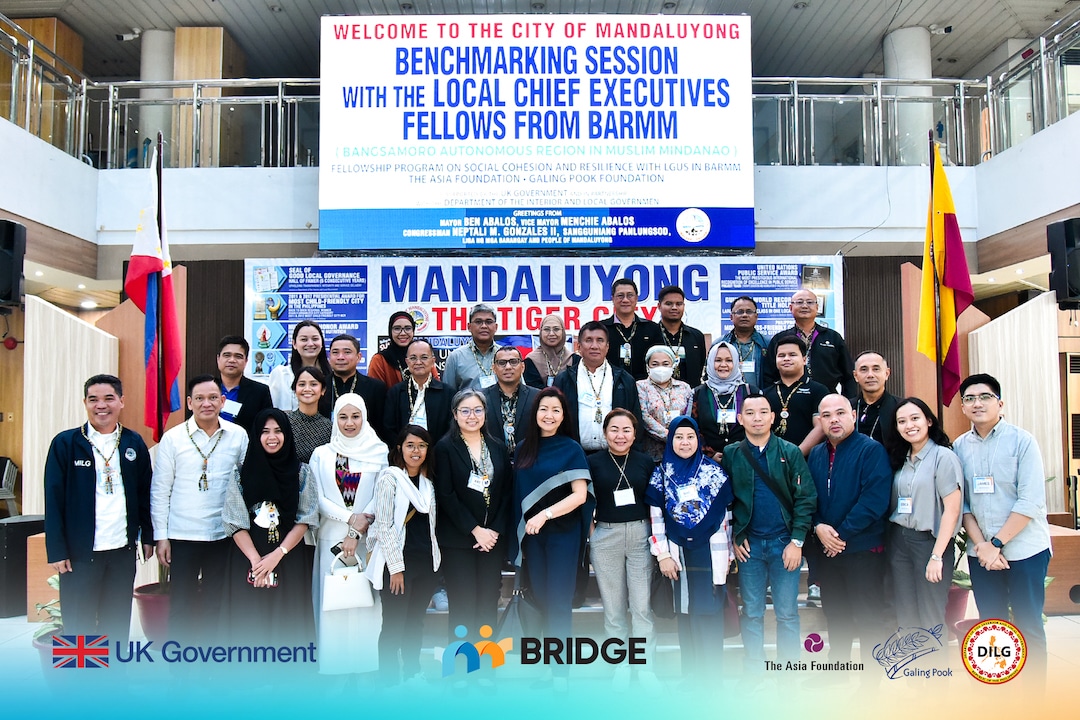 The Fellowship Program, implemented by The Asia Foundation and the Galing Pook Foundation, with support from the UK Government and in collaboration with the Department of the Interior and Local Government, seeks to enhance local governance for transformative peace and development in the region.
The new cohort of fellows marks a progression in the community of practice's efforts to expand the network of transformative peace and development advocates. DILG Assistant Secretary Lilian de Leon noted that the Fellowship Program seeks to replicate the contextualized learning experiences of the previous batch of fellows, which resulted in implementing innovative solutions to their localities.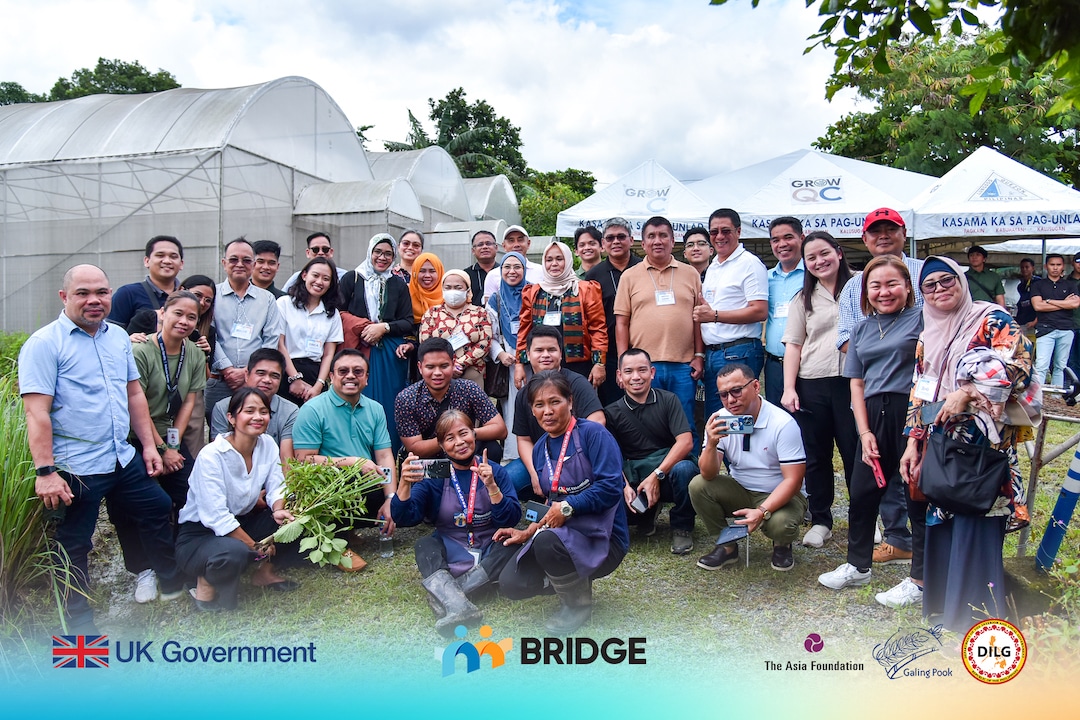 To kick off the program, benchmarking sessions with the Local Governments of Mandaluyong City and Quezon City facilitated candid and constructive dialogue between the Fellows and the City representatives.
Mayor Hanie Bud of Maluso, Basilan, shared how the fellowship's community of practice encourages mayors like him to assume the role of learners while motivating them to mentor other local leaders in fostering resilient, unified, and inclusive communities.
The Asia Foundation Supports Leaders for a Better World