Delegation from the Republic of Fiji Visits India for the India-U.S. Triangular Development Partnership (TriDeP)
Program Year: 2024
In October, a delegation comprising 22 healthcare professionals from the Fiji Ministry of Health and Medical Services and civil society representatives participated in the Putting India's Telemedicine Healthcare Model to Work during Disasters and Pandemics in the Indo-Pacific training in India. The training was a part of the India-U.S. Triangular Development Partnership (TriDeP) project, which aims to leverage India's expertise and experiences to promote development cooperation in Asia and the Pacific.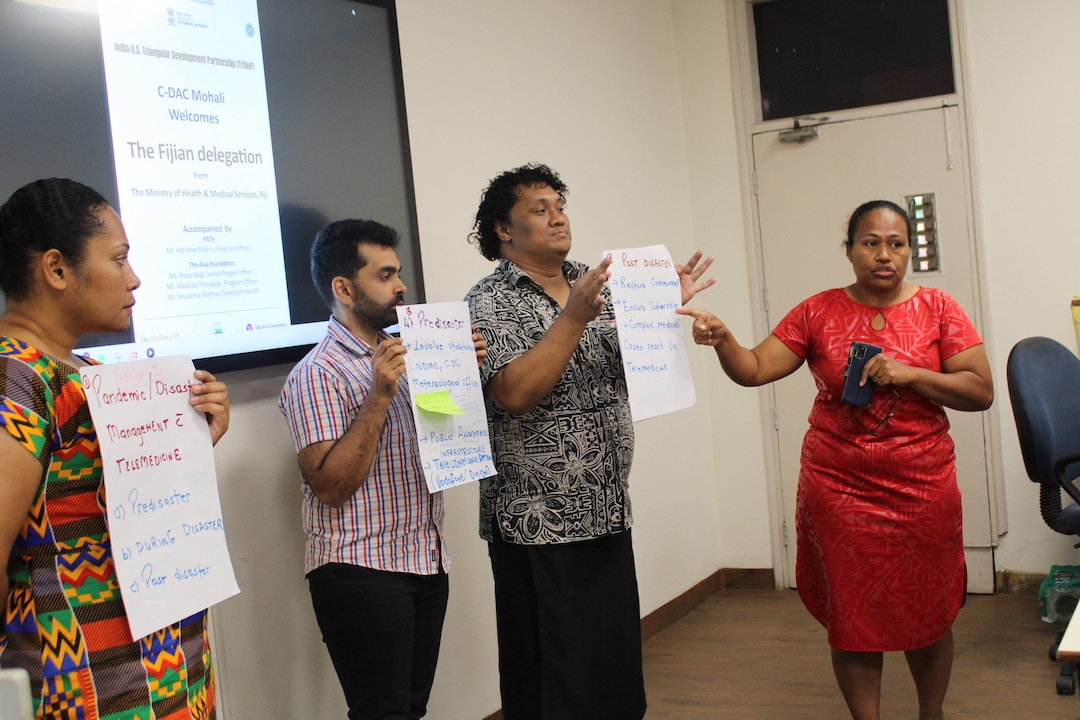 The five-day training program was customized based on a prior needs assessment conducted by the National Health Authority (NHA) and the Center for Development of Advanced Computing (C-DAC), Mohali, in Fiji, by addressing the specific technical skills of relevant stakeholders from Fiji.
During the program, delegates gained insights into the ethical and legal requirements associated with telemedicine, global telemedicine concepts, device integration, telemedicine models at different tiers of health service delivery, and India's digital health mission strategic milestones. The training also included site visits to health centers in the Indian states of Haryana and Punjab and the Post Graduate Institute of Medical Education and Research, which provided exposure to practical aspects of the Indian telemedicine system. The Indian Digital Public Goods and the National Digital Health Mission shared their organization's journey in telemedicine with the delegates, demonstrating examples of telemedicine kiosks and telemedicine integration. Participants had an in-depth discussion on the ethics and legal aspects governing telemedicine.
The training program emphasized the implementation of telemedicine within Fiji's healthcare ecosystem. It was met with strong interest in telemedicine adoption and a positive shift in participants' perspectives and understanding, marking a significant step toward enhancing healthcare services in Fiji.
The Asia Foundation Supports Leaders for a Better World