Go Digital ASEAN
digital skills to address the economic impact of Covid-19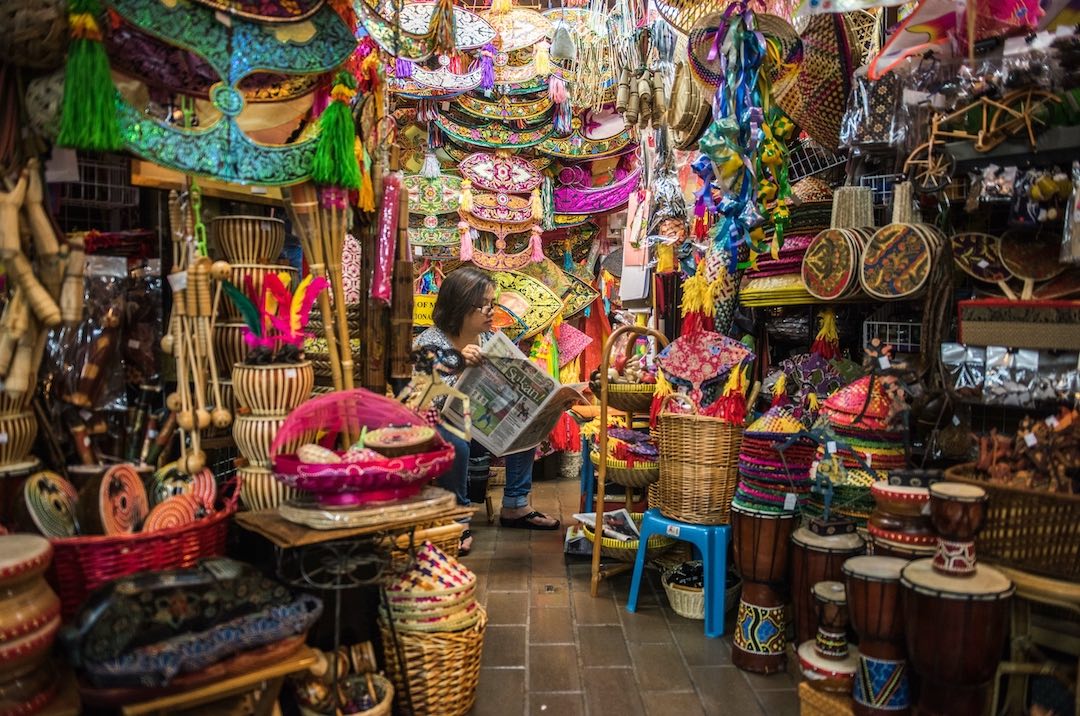 In ASEAN's growing digital economy, how can we ensure that marginalized communities have the tools to succeed? The divide between the under-connected and the hyper-digitalized has only deepened in the current global crisis, exacerbating inequalities, and sapping potential for growth. The  Go Digital ASEAN initiative is designed to: equip micro and small enterprises and underemployed youth, particularly those in rural and isolated areas, with crucial digital skills and tools; expand economic opportunity across ASEAN Member States; and minimize the negative impact from the Covid-19 crisis.
Micro, small, and medium enterprises (MSMEs) account for 99% of businesses and employ more than 80% of the workforce. Yet the majority of small business owners and underemployed youth in rural areas are using their smartphones for communication and entertainment rather than for business. The Go Digital ASEAN initiative connects 200,000 people from rural regions and underserved communities, including women-led small- and micro-businesses, underemployed youth, ethnic minorities, and people with disabilities. The regional project will train up to 200,000 individuals across the region, including 60% women, with the goal to broaden participation in the digital economy and create a more inclusive ASEAN region.
Technology has empowered hundreds of millions of people, and many more are eager and ready to join the digital revolution, especially in villages and secondary cities. In particular, women microentrepreneurs and underemployed youth are primed to expand their businesses and reach customers outside of their own communities.
Together with our partner Tinh Thuong Microfinance Institution, we expect to train 65,000 MSME owners and underemployed youth in the northern and north-central parts of Vietnam on digital skills like online job search, basic social media marketing, and online safety and security. In Thailand, our training is reaching indigenous entrepreneurs like Lakela, who is using social media tips, photography techniques, and how-to videos to market her new products online.
Implemented by The Asia Foundation, with support from Google.org, Google's philanthropic arm, the initiative demonstrates the power of public-private partnership to broaden participation in the digital economy. The project was approved by the ASEAN Coordinating Committee on Micro, Small and Medium Enterprises (ACCMSME) in November 2019 and launched in June 2020.
"We are pleased to activate this first-of-its-kind collaboration—pooling expertise and approaches from government, business, and NGO sectors—to help bridge the digital gap. The Asia Foundation's local country offices will lead a community network of trainers and volunteers to help integrate MSME owners and underemployed youth workers into the digital economy."
—Asia Foundation President David D. Arnold
In partnership with local partners in Brunei Darussalam, Cambodia, Indonesia, Lao PDR, Malaysia, Myanmar, Philippines, Singapore, Thailand, and Vietnam, Go Digital ASEAN will broaden participation in the digital economy to include groups that have the most gain from digital literacy. Go Digital ASEAN has trained more than 3,000 local volunteer trainers using a training of trainers (ToT) approach. Trainings are customized to local needs, conditions, and contexts.
Digital skills for entrepreneurs
Digital literacy for job seekers
Latest highlights from Go Digital ASEAN