Thank you to our supporters:
Leading through change
With lives and livelihoods disrupted, leaders are confronting extraordinary challenges in a time of uncertainty. Join us as we recognize exceptional leaders of today and tomorrow. This event features the Asia Foundation Development Fellows.
The Asia Foundation's leadership awards, including the Visionary Leader Award, Chang-Lin Tien Distinguished Leadership Award, and Lotus Leadership Award, honor prominent individuals from government, business, and philanthropy; extraordinary leaders advancing Asia's progress; and inspiring changemakers in gender equality.
Visionary Leader
Award

Eleni Kounalakis
Bio
Eleni Kounalakis is the 50th lieutenant governor of California, and the first woman elected to the position. Previously she served as Ambassador to the Republic of Hungary, and as president of one of California's most respected housing development firms.
Chang-Lin Tien Distinguished
Leadership Award

Ratan Tata
Bio
Ratan Tata is Chairman Emeritus of the Tata Group and Chairman of the Tata Trusts, one of India's oldest, non-sectarian philanthropic organizations that work in several areas of community development. He is also Chairman of the Council of Management of the Tata Institute of Fundamental Research and serves on the board of trustees of Cornell University and the University of Southern California.
Lotus Leadership
Award

Radhika Coomaraswamy
Bio
Radhika Coomaraswamy served as UN Under-Secretary-General and as Special Representative of the Secretary General on Children and Armed Conflict, the UN Special Rapporteur on Violence against Women, and a member of the Constitutional Council.
Master of ceremonies
Lucy Lee
Host committee

THANK YOU TO OUR GENEROUS PARTNERS
Inspirational Sponsors

Walter J. Frost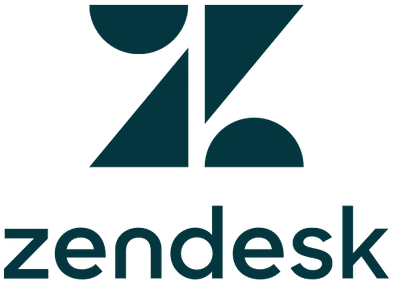 Suzanne E. Siskel and Peter Gajewski
Advocate Sponsors
William H. Draper, III | L. Brooks and Laura Marks Entwistle | Bill and Mary Kim | S. Tim Kochis and Penelope Wong | MUFG Union Bank
Contributors
David D. and Sherry Arnold | Bank of America | Jennifer Cabalquinto | Ronnie Chan | Priya Ghandikota and Nikhil Desai | Lucy Lee | The Making Herstory Project | Phyllis C. Tien and D. Scott Smith | Wells Fargo Bank
Friends
Abbot Downing | G2 Insurance | Jacqueline Lundquist | MGM Resorts International | Amy and Greg Ovalle | Sydnie & George Laplante Family Fund | Nicholas C. and Elizabeth Unkovic
Other Support
Larry and Diana Berger | Michelle Jinxia Chen | Nan Goldberg | Naren and Vinita Gupta | Kathryn E. Johnson | Ken Krug and Andrea Scharf | Wendy Soone-Broder
Promotional
KQED | Modern Luxury | San Francisco Business Times
Members of the President's Leadership Council serve as advisors and ambassadors for the Foundation and offer valuable support for our leadership and exchange programs.
The Lotus Circle is a vibrant community of committed individuals and organizations supporting our Women's Empowerment program to strengthen economic, social, and political rights and opportunities for women and girls in Asia.
On September 10, 2019 in San Francisco, The Asia Foundation presented Dr. Oyun Sanjaasuren, former president of the United Nations Environment Assembly, with the Chang-Lin Tien Distinguished Leadership Award in recognition of her extraordinary leadership and advocacy for civil and social rights, including water security, and the Honorable George P. Shultz, former U.S. Secretary of State, received a Lifetime Leadership Award. KQED's Mina Kim served as the emcee for the evening's program, "Leaders on the Frontlines: Mobilizing Changemakers for our Sustainable Future," featuring the 2019 Asia Foundation Development Fellows.
On September 11, 2018 in San Francisco, The Asia Foundation honored His Excellency Ban Ki-moon for his significant leadership in international development; the legacy of Chang-Lin Tien; and the 2018 Asia Foundation Development Fellows. Award-winning broadcast journalist Sydnie Kohara emceed the evening's program, "Leaders on the Frontlines: Asia's Leaders of Today and Tomorrow" before an audience of political leaders, philanthropists, diplomats, and executives. A brand-new film was screened that highlighted the Fellows' work across Asia. The evening was supported by Charles Schwab & Co., Inc., Chevron, Alibaba, H&Q Asia Pacific, and MasterCard.