By 2020, Laos aims to graduate from lesser-developed country status and become a "rule of law state" by enhancing access to justice and enabling people's legal empowerment. Our office in Vientiane works with local partners and Lao government agencies to improve governance and access to justice for all Lao citizens, advance women's rights and opportunities, help communities manage development and safeguard their natural environment, increase access to information, and promote Laos' international cooperation.
Todd Wassel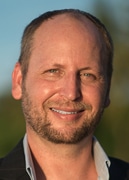 ,
Country Representative
Connecting artisans to global marketplace
In Laos, women who run weaving businesses can remain in their villages and support their families, avoiding low-skilled labor in rice fields or factories in Thailand. But they need to expand their customer base to succeed. Through collectives like Ma Te Sai we connect Lao artisans to a larger, global market to expand their small businesses. A delegation of Lao women weavers recently traveled to the prestigious Santa Fe International Folk Art Market and gained access to 20,000 new buyers. The Market also provided training on adapting to the global marketplace. The delegation then traveled to San Francisco where they sold their products at a pop-up shop in a local gallery.
Love Laos, Keep It Clean
While a clean environment is critical for agriculture and fishing livelihoods, limited resources in Laos means waste management has gone neglected. With funds from the McConnell Foundation, we developed a manual on managing landfills and community dumps, and trained communities and schools in integrated waste management techniques such as recycling and composting. In Luang Prabang we paired schools with local hotels to learn waste management best practices. We also sponsored a short-film competition themed Love Laos, Keep It Clean—the winners reached hundreds of thousands of Lao citizens, their films featured on Facebook, in theaters, and on Lao TV.
2019 Lotus Leadership Awards Dinner
Wednesday May 29, 2019, San Francisco
Honoring Jennifer Cabalquinto, CFO of the Golden State Warriors, and Lana Condor, Actor and Philanthropist
2019 Lotus Leadership Awards Gala
Wednesday, May 29, 2019, San Francisco