In Laos, we work with local partners and the Lao government to improve governance and access to justice for all citizens, advance women's rights and opportunities, help communities manage development and safeguard their natural environment, increase access to information, and promote Laos' international cooperation.
Todd Wassel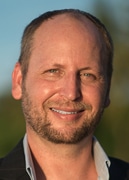 ,
Country Representative
Contact
The Asia Foundation – Laos
P.O. Box 8032
Vientiane, Laos
Tel: +856 (21) 454-300
Email: [email protected]
Empowering citizens to know and protect their legal rights
Laos has made progress in developing a legal system, but challenges persist for citizens to access justice. In an ongoing response, and with support from The McConnell Foundation and the U.K.'s Foreign & Commonwealth Office, we  ensure citizens, especially the rural and poor, have access to legal education, legal aid, mediation, and court representation. Foundation efforts provide momentum for a government-mandated legal aid program, and encourage lawyers to undertake pro-bono work, contributing to an increase in the number of lawyers in Laos providing free legal aid from just four in 2015 to 24 in 2018.
Love Laos, Keep It Clean
While a clean environment is critical for agriculture and fishing livelihoods, limited resources in Laos means waste management has gone neglected. With funds from the McConnell Foundation, we developed a manual on managing landfills and community dumps, and trained communities and schools in integrated waste management techniques such as recycling and composting. In Luang Prabang we paired schools with local hotels to learn waste management best practices. We also sponsored a short-film competition themed Love Laos, Keep It Clean—the winners reached hundreds of thousands of Lao citizens, their films featured on Facebook, in theaters, and on Lao TV.
2020 Annual Report
Addressing the global crisis