In Conversation: India's New Philanthropy  
January 31, 2018
India has around 2 percent of the world's millionaires and 5 percent of its billionaires, and since 2000, wealth in the country has grown 9.2 percent a year, faster than the global average of 6 percent. At the same time, India ranks among the highest in terms of income inequality and is home to the world's largest number of poor people. India's leaders are grappling with how to narrow this gap, particularly as foreign funding to the country dwindles. Since 2009, India has added over 100 million donors, large and small, but there's very little data on the extent of philanthropy.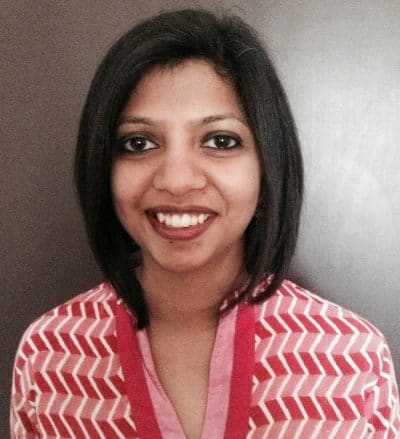 A new report examines the state of Indian philanthropy, and shines a light on new ideas and innovations, and the implications of these for the future role of philanthropy as an agent of social change. In Asia editor Alma Freeman speaks with Chandrika Sahai, coordinator of Philanthropy for Social Justice and Peace, which co-published the report, on some of the key takeaways.
The new philanthropy report calls the rise of middle-class giving perhaps the most significant trend in Indian philanthropy. Can you talk about this trend and the opportunity this could bring to meet development goals?

The rise of middle-class giving strikes me as the most remarkable new trend in Indian philanthropy. It is triggered both by the use of technology platforms which can engage a wider range of givers and by a greater public awareness and a desire to be part of social change processes. It presents a big opportunity for us if we are to move beyond a model of philanthropy where those with resources are the benefactors of those who haven't got them, towards philanthropy that is a tool to create transformative processes in society. The engagement of ordinary people in philanthropy is one way for them to take ownership of the issues the country is struggling with. It gives those who are working to develop the potential of philanthropy an opportunity to tap into this new donor base, not just as a means for gaining more financial resources, but to truly place agency for change with the people instead of with "experts" or institutions with top-down philanthropic models. It is an opportunity to engage people in defining the world we want and working towards it together.
Of course, we need to develop effective (and perhaps new) strategies in order to do this. There are a number of initiatives all over the world that are looking at more participatory philanthropy models that hold the potential for tapping into giving and the agency of ordinary people. One example of this is the #shiftthepower campaign by the Global Fund for Community Foundations which, as well as promoting other practices of levelling power relations in philanthropy and the development community, is supporting the development of community philanthropy.
Another example is the #rethinkingpoverty campaign triggered by a recent publication in the UK by the Webb Memorial Trust (Rethinking poverty: What Makes a Good Society? by Barry Knight), which shows that efforts to address "poverty" have failed and that only by collectively envisaging the society that we all want, can we discover effective ways forward to more just and fair communities. Even though this was written about the UK it has resonance for the entire world. We need to engage in conversations like these in order to tap the opportunities presented by the rise of giving by the middle-class in India.
There is widespread agreement that India's growing number of high-net-worth individuals (HNWIs) are giving more, and many of these givers are first-time entrepreneurs. What does this mean for a country struggling with such extreme poverty?

The fact that HNWIs are giving more is in fact a reflection of extreme inequality in India. At one end of the spectrum is an India that has around 2 percent of the world's millionaires and 5 percent of the world's billionaires, and at the other end of the spectrum is an India home to the second-highest population of under-nourished in the world. It's difficult to turn a blind eye to hunger and homelessness in India. This contrast of excess wealth and destitution is a motivating factor to give; the fact that people who have resources are giving more is a good sign of them wanting to do something about it.
As for this giving having an impact on extreme poverty, it will depend on how the money is used as the results are yet to be seen. As of now, it appears that very little money is going to causes that address the root causes of poverty and inequality; instead most of it is going to fill the development gaps left by the state. The report cites Bain & Company's annual India philanthropy report which found that the most popular causes [for philanthropy] in 2010 were education, food, and housing-a list that hasn't changed significantly to this day.
In 2014, the Indian Companies Act made corporate social responsibility (CSR) a requirement for larger companies, yet the relative share of corporate contributions to philanthropy has fallen. What are your thoughts on this?
The report shows that despite the 2013 Companies Act, which mandates the payment of 2 percent of profits to CSR by companies over a certain size, the relative share of corporate contributions to philanthropy has fallen to 15 percent, from 30 percent in 2011, while individual donations have seen a six-fold rise in the same period.
It's a reality check on where the potential really lies in Indian philanthropy. There have been many expectations placed on corporate philanthropy after the 2014 Act but so far, they have not produced any radical change. Most of the corporate philanthropy money goes to subsidizing government schemes. While in a country like India this might be necessary as there is an enormous unmet need for the basic necessities of life, I agree with Tulika Srivastava's assessment that this may divert attention from deeper maladies affecting our state structures. In a recent blog post she writes: "The state encourages corporations to commit their CSR toward supporting government-sponsored programs such as Swachh Bharat Abhiyan (Clean India Mission), among others, thereby taking attention away from the non-delivery of the state-run municipalities, which have the specific responsibility of doing exactly that. So, instead of supporting social change, often these inputs are diluting state accountability." All commentators in the report seem to agree that there will be more money going into corporate philanthropy as a result of the new legislation. The issue is what companies do with it.
At the same time the report finds the addition of over 100 million individual donors since 2009. So, we must now ask: does the potential of philanthropy (both in terms of quantity and the desire to shake things up) lie with corporates or with individuals?
The report concludes that India's new philanthropy is unfortunately not yet filling the gap in funding for social justice and human rights work left by the decline in foreign funding. What is holding philanthropy back and what needs to change?

There are a number of factors that are holding philanthropy back in India.
1. The lack of trust in civil society organizations. In fact, this is not only in India but is an Asia wide phenomenon. A recent report Doing Good Index 2018, published by a Hong Kong-based research and advisory organization, the Centre for Asian Philanthropy and Society, finds that Asian philanthropists have reservations about sharing their wealth with organizations in the region, in large part due to a lack of trust.
2. An aversion to risk. Philanthropists might want to avoid the political risk that comes with challenging the status quo, or the financial and reputational risk in experimenting, supporting or modeling transformative processes for social change that might fail.
3. A lack of awareness that leads to an inability to look beyond the symptoms of the problems to the root causes. This too is manifested in various forms-philanthropists are often gratified by instant results and are reluctant to support solutions that need a long timeframe. For example, caste discrimination in India, and the oppression and lack of opportunities resulting from it, is a structural problem which has roots that were planted over 2,000 years ago. It needs a persistent and systemic approach to create an equal and just society.
4. And even if all of the above factors were not hindering philanthropy, there may be a lack of understanding or organizational capacity to design effective programs and strategies that enable philanthropy to play an effective role in supporting social change.
A number of things need to happen in order for this situation to change.
1. More spaces and opportunities for learning, sharing experience and debate among philanthropists are necessary. In her book, Giving with a Thousand Hands: The Changing Face of Indian Philanthropy, Pushpa Sundar talks about the need for donor education, which she says should include developing an understanding of the difference between charity and philanthropy, developing better philanthropic practices to ensure that design and strategy are correct to achieve the impact on societal scale," and "more diversification in charitable preferences."
2. In order to counter the mistrust of NGOs, better accountability and transparency systems are needed. Many of these are already being put in place by the sector itself. A number of agencies have emerged in India like GuideStar India, Credibility Alliance, CAF India, and GiveIndia that are enabling NGO accrediting processes to bridge the gap between NGOs and philanthropists-individuals, corporate, HNWIs, and foundations.
3. Also needed is a persistent campaign to win public trust by increasing awareness in society about the role of CSOs and social movements in achieving and maintaining the rights and freedoms we enjoy today.
4. Most importantly, an enabling legal environment for CSOs is necessary-something that is completely lacking at the moment. Instead of creating an environment where institutions working for social justice thrive, government propaganda has enhanced the atmosphere of mistrust in CSOs that are working for rights and justice for marginalized communities. A united front and strong advocacy are needed on the part of philanthropy and civil society to change this situation.
Philanthropy in India is authored by Caroline Hartnell and published by Philanthropy for Social Justice and Peace in association with Alliance, WINGS and the Centre for Social Impact and Philanthropy, Ashoka University. The views and opinions expressed here are those of the interviewee and not those of The Asia Foundation or its funders.
About our blog, InAsia
InAsia
is a bi-weekly in-depth, in-country resource for readers who want to stay abreast of significant events and issues shaping Asia's development, hosted by
The Asia Foundation
. Drawing on the first-hand insight of renowned experts,
InAsia
delivers concentrated analysis on issues affecting each region of Asia, as well as Foundation-produced reports and polls.
InAsia
is posted and distributed every other Wednesday evening, Pacific Time. If you have any questions, please send an email to
[email protected]
.
Contact
For questions about
InAsia
, or for our cross-post and re-use policy, please send an email to
[email protected]
.
The Asia Foundation
465 California St., 9th Floor
San Francisco, CA 94104
The Asia Foundation Supports Leaders for a Better World