Vietnamese added to Asia Foundation's Free Digital Library for Children
Hanoi, January 30, 2019 — The Asia Foundation collaborated with 90 volunteers in Hanoi to translate 100 children's books into Vietnamese and publish them on Let's Read, its free digital library for children. The events, held on December 20, 2018 and January 3, 2019, brought together editors from Kim Dong Publishing House as well as faculty members and students from University of Languages and International Studies, University of Social Sciences and Humanities – Hanoi, and Hanoi Pedagogical University 2.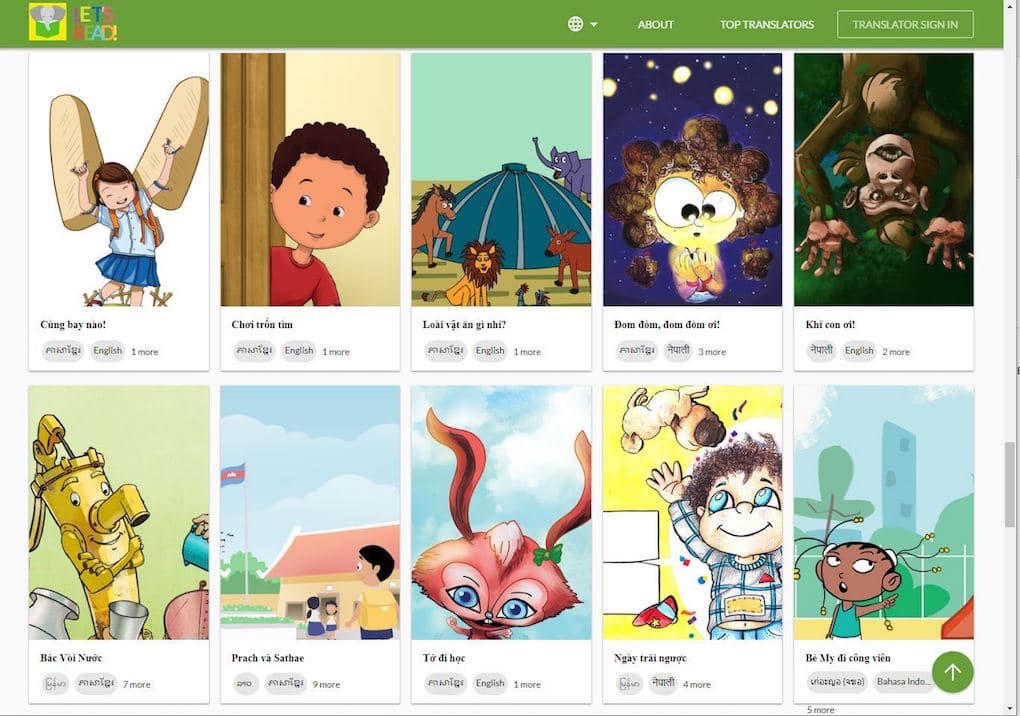 Partnering with Kim Dong Publishing House, the largest book producer and publisher for Vietnamese children, these events are the first of their kind to gather book-enthusiasts from diverse backgrounds and inspire kids to read by making more books available in their local language. The two-day events began with teams of volunteers translating the colorful pages of books created in communities across Asia. On the second day, professional editors reviewed the translations and published the books to the platform.
These join the 1,800 books in 18 local languages already in the library. Each of them can be read and downloaded for free, anytime and anywhere.
In addition to working together to make these translations possible, Kim Dong Publishing House also signed an agreement with The Asia Foundation to provide 20 children's books from their own collection to be featured on the Let's Read digital library. These additions will enrich the library with stories created by Vietnamese authors and illustrators and will reflect the lives of Vietnamese children. To provide children in other countries a window into Vietnamese communities, these books will also be translated by Let's Read's network of volunteer translators across Asia.
Let's Read draws on The Asia Foundation's in-country capabilities, local partnerships, and technological expertise to empower communities to create, translate, and share high-quality, richly illustrated children's books. Learn more about Let's Read today.
Since 1954, The Asia Foundation's Books for Asia program has donated print books to thousands of under-resourced educational institutions in 21 Asian countries. While print remains an effective means of delivering information in many parts of the developing world, mobile technology is quickly becoming a cost-effective, scalable model.
Read more about the Foundation's work. For media inquiries, please visit our News Room. Engage with us on Facebook, Twitter, LinkedIn, and Instagram.
Read our latest news, or insights from our blog.
Media contacts
Amy Ovalle, Vice President, Global Communications
[email protected]
415-743-3340
Eelynn Sim, Director, Media & Strategy
[email protected]
415-743-3318
Leaders on the Frontlines:
Leaders for a Better World
Tuesday, November 9, 2021, 6PM PT