Marib, Yemen: Rising Above the Conflict
Program Year: 2019
In April 2019, I went back to Yemen, my homeland, to witness firsthand how the ongoing war is affecting local communities. Upon reaching my first destination, the city of Marib, I was taken aback by the scale of change. The marginalized tribal area I once knew has become an epicenter in North Yemen.

Unlike its neighbors in the north, Marib has been able to fend off constant Houthi rebel attacks, making it a refuge for thousands of internally displaced Yemenis. In just four years, its population has increased fiftyfold, transforming Marib into a large, bustling city run by a Saudi-backed government, tribal leaders, political elites, and the military. It hangs on as a stable exception in Yemen. But from what I saw and heard, the relative peace is fragile…
In Asia, the Middle East and Africa, conflict and instability endure in contested border regions where local tensions connect with regional and global dynamics. The Asia Foundation, Rift Valley Institute and Carnegie Middle East Center are working together to better understand the causes and impacts of conflict in these border areas. More on the X-Border Local Research Network.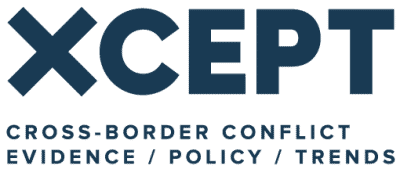 Support Women Forest Defenders
Join us this holiday season to help untapped leaders like Sumini and the Women Forest Defenders battle rampant deforestation in Indonesia.