X-Border Local Research Network
Understanding Conflict in Border Regions
In Asia, the Middle East and Africa, conflict and instability endure in contested border regions where local tensions connect with regional and global dynamics. The Asia Foundation, the Rift Valley Institute and the Carnegie Middle East Center are working together to better understand the causes and impacts of conflict in these border areas and their international dimensions, support more effective policymaking and development programming, and build the capacity of their local partners to leverage research to advocate for peaceful change.
Peripheral Vision: Views from the Borderlands
Published twice a year, Peripheral Vision is a series of field dispatches, collecting insights from our research teams in the countries and regions where we're working. The bulletin captures developments beyond the 24-hour news cycle, presenting sharp and detailed analysis on recent sociopolitical events.
The Rift Valley Institute is an independent nonprofit organization working in Eastern and Central Africa. The Institute aims to advance useful knowledge of the region and its diverse communities, bringing better understanding of local realities to bear on social and political action.
The Carnegie Middle East Center is an independent policy research institute and part of the Carnegie Endowment for International peace. The Center provides in-depth analysis of the political, socioeconomic, and security issues facing the Middle East and North Africa.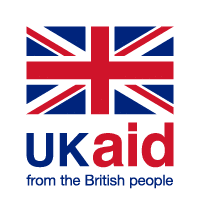 The X-Border Local Research Network is part of the Cross-Border Conflict – Evidence, Policy and Trends program, and is funded by UK aid from the UK government.