Cash, Commodification and Conflict in South Sudan
Program Year: 2019
Fifty years ago, most households in South Sudan produced the grain they ate, organizing agricultural labor and distributing small surpluses mostly through kinship and other social networks. Now, the majority of households buy most of their food. This transition from self-sufficiency to market dependence took place during long wars, which transformed or distorted almost every aspect of everyday life. It is a transition that now seems to be irreversible. This report therefore looks at how South Sudan's subsistence system, which organized the production and distribution of wealth around kinship and social networks, is being replaced by a market economy, and what the consequences of this are for the country and its people.
In Asia, the Middle East and Africa, conflict and instability endure in contested border regions where local tensions connect with regional and global dynamics. The Asia Foundation, Rift Valley Institute and Carnegie Middle East Center are working together to better understand the causes and impacts of conflict in these border areas. More on the X-Border Local Research Network.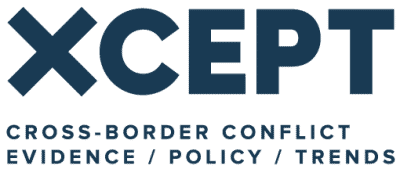 Support Women Forest Defenders
Join us this holiday season to help untapped leaders like Sumini and the Women Forest Defenders battle rampant deforestation in Indonesia.