Accelerate Sulu Exhibit Showcases the Craftsmanship of Women Entrepreneurs
Program Year: 2022
On May 26-28, Women entrepreneurs from Sulu joined a three-day exhibit in Manila, Anyam-Hablun: An Exhibition of Weaving Arts of Women of Sulu, to showcase their artistic creations. The exhibit is part of Accelerate Sulu: Women's Entrepreneurship for Peace, an initiative to improve quality of life, increase employment opportunities, and promote overall stability in the Bangsamoro region. Accelerate Sulu is supported by the Australian Government, and implemented by The Asia Foundation, Centre for Humanitarian Dialogue, and Tumikang Sama Sama, a local partner in Sulu.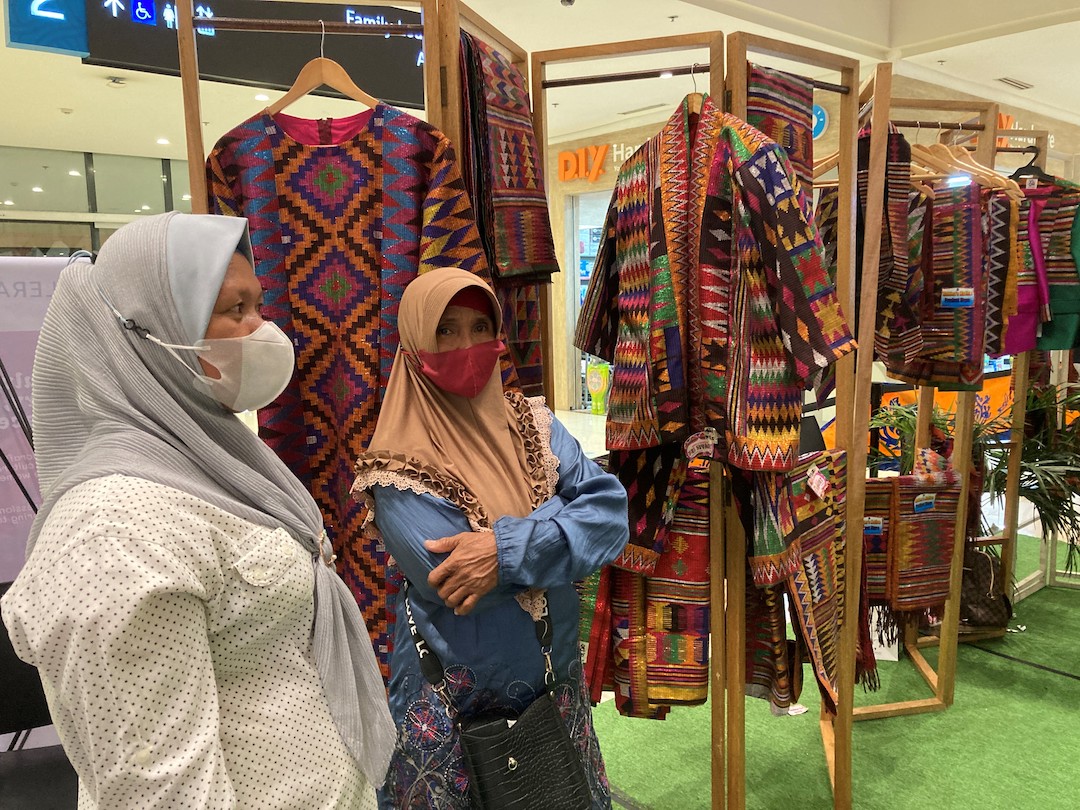 One of the beneficiaries celebrated at the exhibit is 27-year-old Krisher Appay, who makes money by embroidering malong or habul tiyahian, a hand-embroidered Tausug cloth. The program's capacity building and seed capital support enabled Appay to acquire the materials she needed to produce habul tiyahian continuously.
"I just wanted to pursue my passion and promote cultural identity while at the same time help other women become productive and be acknowledged as important players in community development," remarked Appay. "Standing here as one of the proud Tausug women in this national exhibit is really empowering. I represent the other women entrepreneurs in their quest to have happy and healthy families and, most importantly, to have a peaceful community."
At the opening event, The Asia Foundation Country Representative Sam Chittick stated, "We hope that the project is able to respond to the drivers of conflict and violence—the things that underpin the pain and suffering of many communities in Sulu—by opening up doors for employment, livelihood, and for people to express their natural creativity through business and artisan products."
Iona Jalijali, country representative in the Philippines for the Centre for Humanitarian Dialogue, said, "Indeed, we are now reaping the gains and dividends of peace and gradually amplifying the narrative of hope and peace in Sulu and the Bangsamoro, as a whole."
Visit the Accelerate website for more information about the project.
The Asia Foundation Supports Leaders for a Better World