Envisioning Cambodia's Future: Youth Perspectives from the Festival of Ideas
On October 28, 2023, The Asia Foundation and Konrad-Adenauer-Stiftung (KAS) hosted the first Cambodia Festival of Ideas, collaborating with an enthusiastic group of youth to promote a conducive and open platform for young Cambodian analytical thinkers to share their innovative ideas for the next 20 years of Cambodia's development.
Through an open call for young strategic thinkers, the festival highlighted 12 dynamic Cambodian speakers who shared their vision for Cambodia's future, with ideas ranging from civic engagement to sustainability, digitalization, and art and culture. Many discussions centered on Cambodia's challenges, including the social and economic impact of Covid-19 and rising inflation as the country aims to achieve higher middle-income status by 2030 and high-income status by 2050.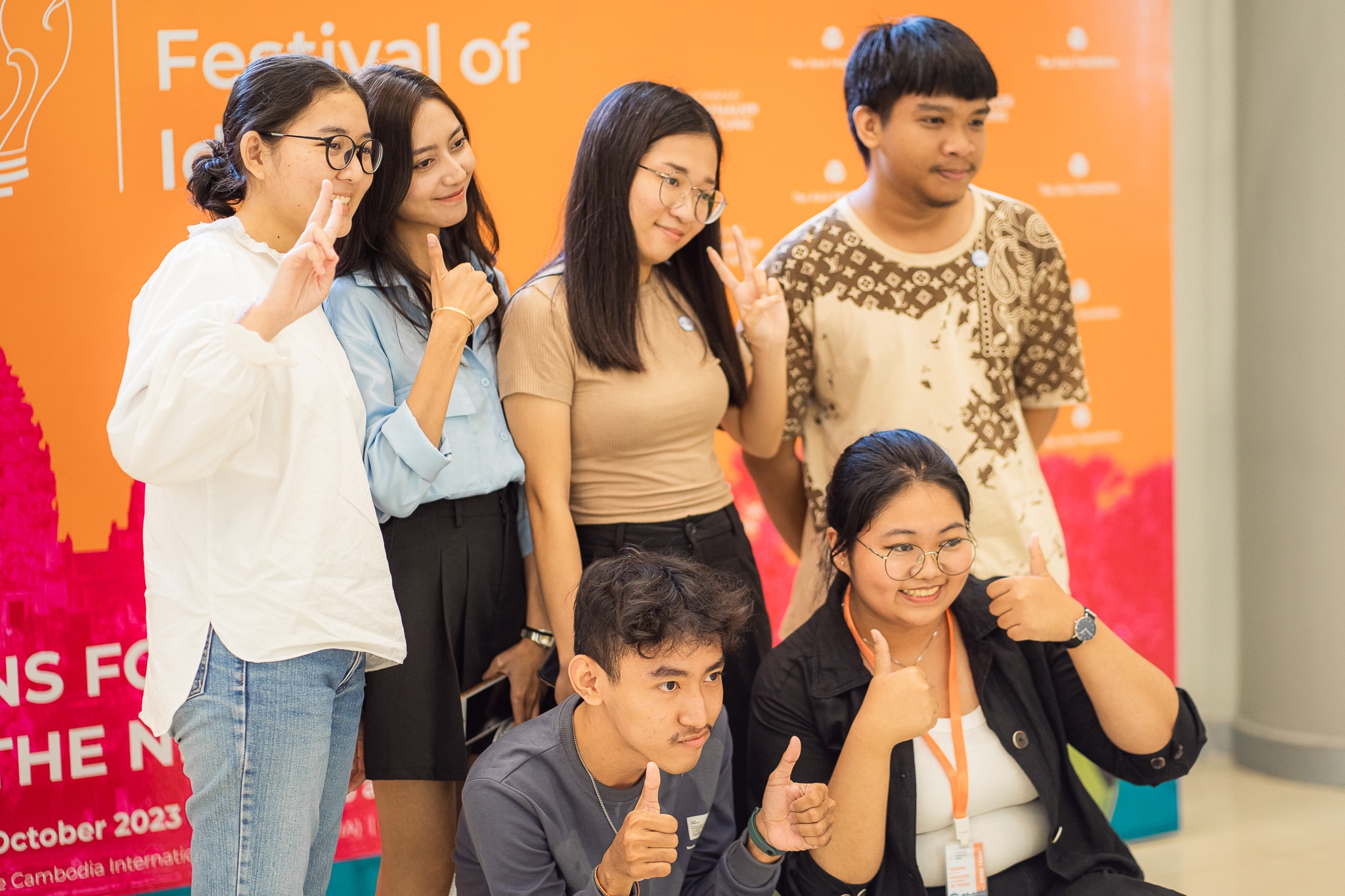 The event welcomed around 100 participants from diverse backgrounds and professions, with many expressing appreciation for the speakers' innovative and forward-thinking ideas and a collective hope to see the implementation of more inclusive and green development initiatives in the future.
Following the event, the Magazine of Ideas and KAS' social media platforms will feature the videos and ideas presented by speakers to reach a wider audience, with expectations of the conversation on Cambodia's development pathways continuing beyond the festival.
The Asia Foundation Supports Leaders for a Better World