South Korea today is a powerhouse economy and robust democracy, and the country is now actively sharing lessons of its own transformation from post-war aid recipient to donor. Our office in Seoul works to strengthen the capacity of South Korean government agencies and NGOs involved in international development and facilitates regional cooperation in Northeast Asia. Korea office website.
Kwang Kim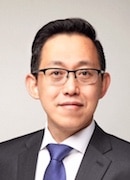 ,
Country Representative
Contact
The Asia Foundation – Korea
7th Floor, Bunam Building
447 Samil-daero, Jongno-gu
Seoul, Korea 03148
Tel: +82 (2) 732-2044
Email: korea.general@asiafoundation.org
Korea funds Mongolia's first women's business center
Korea entered the 21st century as a nation free from foreign assistance and ready to take on a leadership role in Asian development. In Mongolia, the Korea International Cooperation Agency (KOICA) funds the first-ever Women's Business Center, a joint project of The Asia Foundation and the City of Ulaanbaatar. Women in Mongolia face significant cultural, financial and legal barriers to starting businesses. The Center fast-tracks women entrepreneurs and business owners for success, even providing an intensive 4-month incubator. They've already trained 5,000 business women.
Asian approaches to development cooperation
The Korea Development Institute and The Asia Foundation convene a yearly high-level dialogue series on Asian Approaches to Development Cooperation (AADC). Experts from throughout Asia and beyond examine a key development challenge in-depth each year. With additional support from the Australian Government, this year's dialogue focused on women's and girls' empowerment. AADC participants convened in Ulaanbaatar, Mongolia, in September to examine how Asian countries are approaching the women's empowerment agenda of the Sustainable Development Goals. Case studies presented included: new ways Chinese textile companies are working to protect women workers; Indonesian women reformers collaborating with women's organizations in southern Thailand; and why regional infrastructure schemes must address gender issues.
2019 Lotus Leadership Awards Gala
Wednesday, April 3, 2019, New York City
Honoring award-winning journalist Christiane Amanpour and social enterprise SafetiPin
2019 Lotus Leadership Awards Gala
Wednesday, April 3, 2019, New York City