South Korea is a powerhouse economy and robust democracy. The country is now actively sharing lessons of its own transformation from aid recipient to donor. Our office in Seoul works to strengthen the capacity of South Korean government agencies and NGOs, and facilitates regional cooperation in Northeast Asia. Korea office website.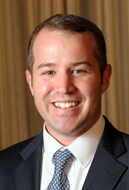 Dylan Davis,
Country Representative
Contact
The Asia Foundation – Korea
7th Floor, Bunam Building
447 Samil-daero, Jongno-gu
Seoul, Korea 03148
Tel: (82) 2-732-2044
Email: korea.general@asiafoundation.org
Strengthening Aid Effectiveness
Korea has continued to play an important role in the international development community by strengthening the effectiveness of its aid programs and enhancing the capacity of its development professionals. In support of these efforts, the Foundation, in partnership with the KDI School of Public Policy and Management, provides study visits for Korean mid-career development professionals to Myanmar to learn about development challenges the country faces in this critical time of transition.
Building Resilience
Korea is now a leader among Asian nations in building environmental resilience. In order to share Korea's success, our Seoul office organized a week-long study tour for participants from Bangladesh, the Philippines, Thailand, and Vietnam, who were guided through Korea's national and municipal planning, policy, and institutional frameworks developed in response to growing environmental threats.
Learn more