Our office in Seoul partners with South Korean government agencies, the private sector, and civil society involved in international development and facilitates regional cooperation in Northeast Asia. Entrepreneurship development and a sustainable finance ecosystem play a key role in promoting inclusive economic growth for South Korea. Korea office website.
Kwang Kim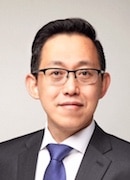 ,
Country Representative
Contact
The Asia Foundation – Korea
7th Floor, Bunam Building
447 Samil-daero, Jongno-gu
Seoul, Korea 03148
Tel: +82 (2) 732-2044
Email: [email protected]
Books in 10 languages for migrant children
In order to build much-needed cultural and language bridges among foreign-born and mixed families in Korea, our office in Seoul wrote and published new bilingual children's storybooks in 10 migrant languages and Korean. With generous support from the MoneyGram Foundation and the Seoul Metropolitan Government, we created 5,000 new hard-copy print books that are being widely distributed, and provided access to our free Let's Read digital library. For additional impact, a story and illustration contest for migrant women authors provided a platform to create the new texts.
Asian approaches to development cooperation
The Korea Development Institute and The Asia Foundation convene a yearly high-level dialogue series on Asian Approaches to Development Cooperation (AADC). Experts from throughout Asia and beyond examine a key development challenge in-depth each year. With additional support from the Australian Government, this year's dialogue focused on women's and girls' empowerment. AADC participants convened in Ulaanbaatar, Mongolia, in September to examine how Asian countries are approaching the women's empowerment agenda of the Sustainable Development Goals. Case studies presented included: new ways Chinese textile companies are working to protect women workers; Indonesian women reformers collaborating with women's organizations in southern Thailand; and why regional infrastructure schemes must address gender issues.
2020 Annual Report
Addressing the global crisis