Asia Foundation Co-host National Forum in Mongolia on Increasing Women's Participation in the Economy
Ulaanbaatar, September 6, 2022 — The President of Mongolia, the Mongolian National Chamber of Commerce and Industry, the International Women's Federation of Commerce and Industry, and The Asia Foundation organized a national forum on "Enhancing Women's Participation in Economic Development". The hybrid event was attended by over 800 participants, including representatives of Mongolia's government, financial sector, CSOs, private sector, women entrepreneurs, international donor organizations, and embassies to discuss issues and potential pathways to increase women's participation in Mongolia's economy. The forum was supported through The Asia Foundation's Women's Economic Empowerment Program, and funded by Global Affairs Canada.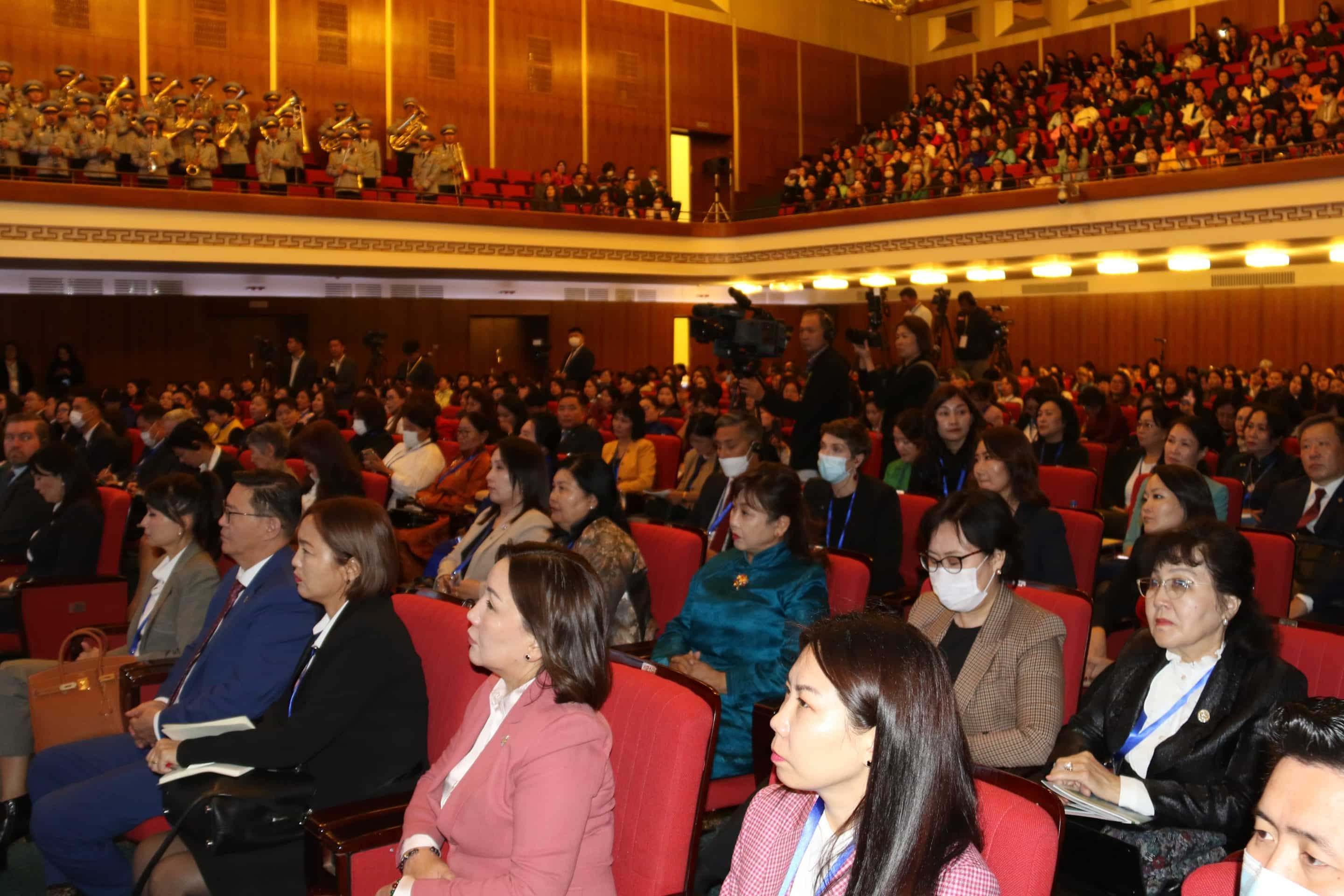 The high-level forum demonstrated growing interest among policymakers around crucial issues impacting women's economic empowerment in Mongolia and provided an important opportunity to develop concrete recommendations. During the forum, participants committed to implementing policies to increase women entrepreneurs' access to finance, including developing a minimum quota for women to ensure equal access to government-facilitated loans and strong support for a new law on increasing women entrepreneurs' participation in the economy.
At a panel discussion on developing a gender-inclusive financial sector, Tsolmon Gantuya, deputy project manager for The Asia Foundation, highlighted some of The Asia Foundation's efforts to create a more gender inclusive financial sector with partners including the Mongolian Sustainable Finance Association. Ms. Gantuya noted, "Gender-lens screening is now a mandatory approach for global investors and international financial institutions as a framework of SDG 5. Promoting a gender-inclusive financial sector will not only support women entrepreneurs but also enable many opportunities to attract investment and financing from global financial institutions at affordable rates."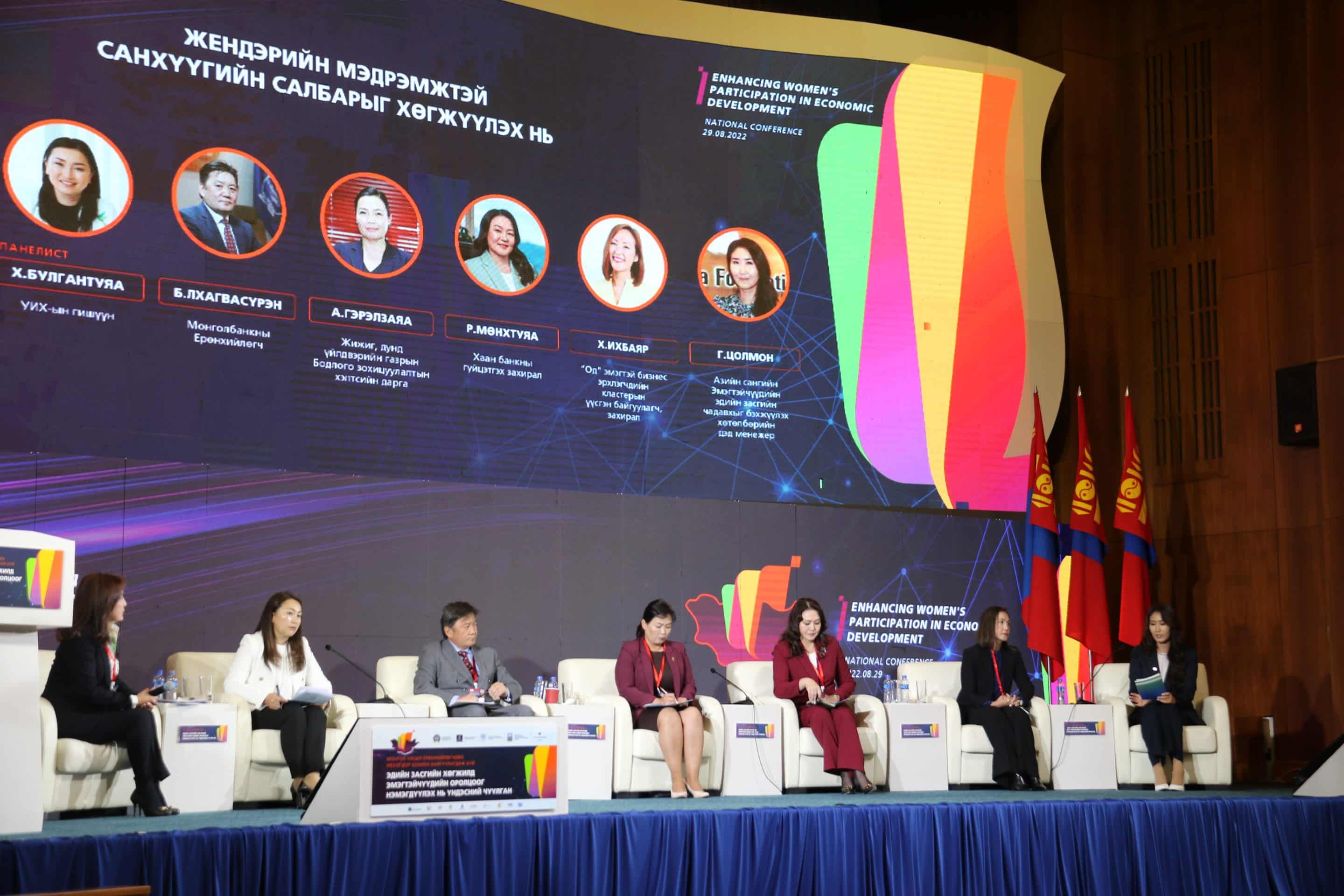 During a presentation on women's economic empowerment The Asia Foundation Country Representative in Mongolia, Mark Koenig, remarked, "The Asia Foundation Mongolia has a strong history of working on a range of projects related to gender equality and women's economic empowerment in close collaboration with government, civil society, and donor organizations. Based on our experience, this multisectoral approach is essential and we are grateful to the President of Mongolia Ukhnaagiin Khurelsukh for gathering such a diverse range of stakeholders at today's forum to bring attention to the crucial issue of women's economic empowerment in Mongolia."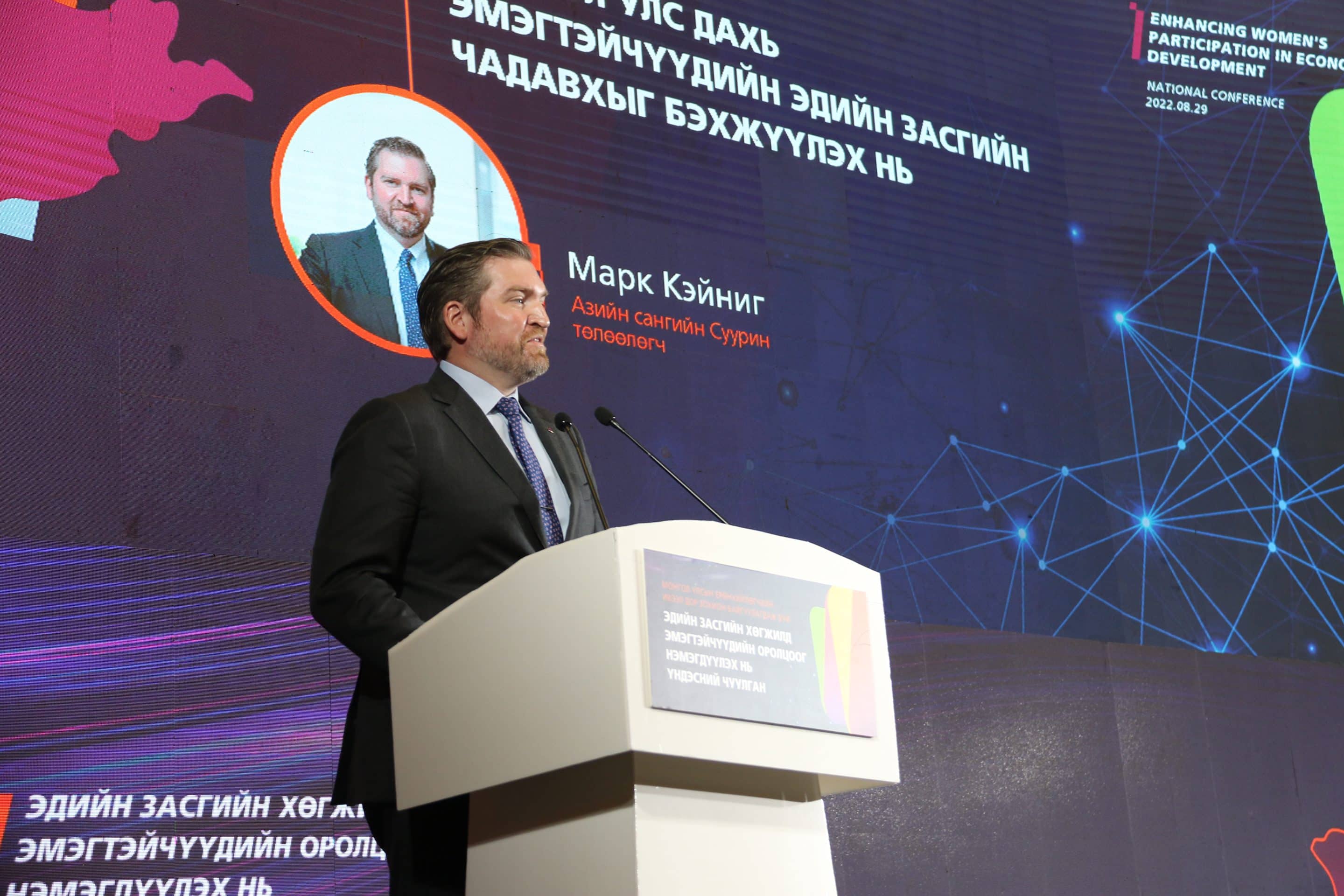 The Asia Foundation is a nonprofit international development organization committed to improving lives across a dynamic and developing Asia. Informed by six decades of experience and deep local expertise, our work across the region is focused on good governance, women's empowerment and gender equality, inclusive economic growth, environment, and climate action, and regional and international relations.
Learn more about the Foundation's work.
For media inquiries, please visit our News Room. Engage with us on Facebook, Twitter, LinkedIn, and Instagram.
Read our latest news, or insights from our blog.
Media contacts
Amy Ovalle, Vice President, Global Communications
[email protected]
415-743-3340
Eelynn Sim, Director, Media & Strategy
[email protected]
415-743-3318
Support Women Forest Defenders
Join us this holiday season to help untapped leaders like Sumini and the Women Forest Defenders battle rampant deforestation in Indonesia.